There is no lack of coffee and tea in the Strip District. If you need a caffeine jolt to get you through your Saturday morning shopping, you want to hang out where the cool kids are, or you just want to pick up some of the finest coffee in "the 'burgh" to take home, there are an abundance of shops within a few blocks of each other. Each is unique and all serve up, I think, some of the best coffee and tea selections in the city!
La Prima Espresso and Cappuccino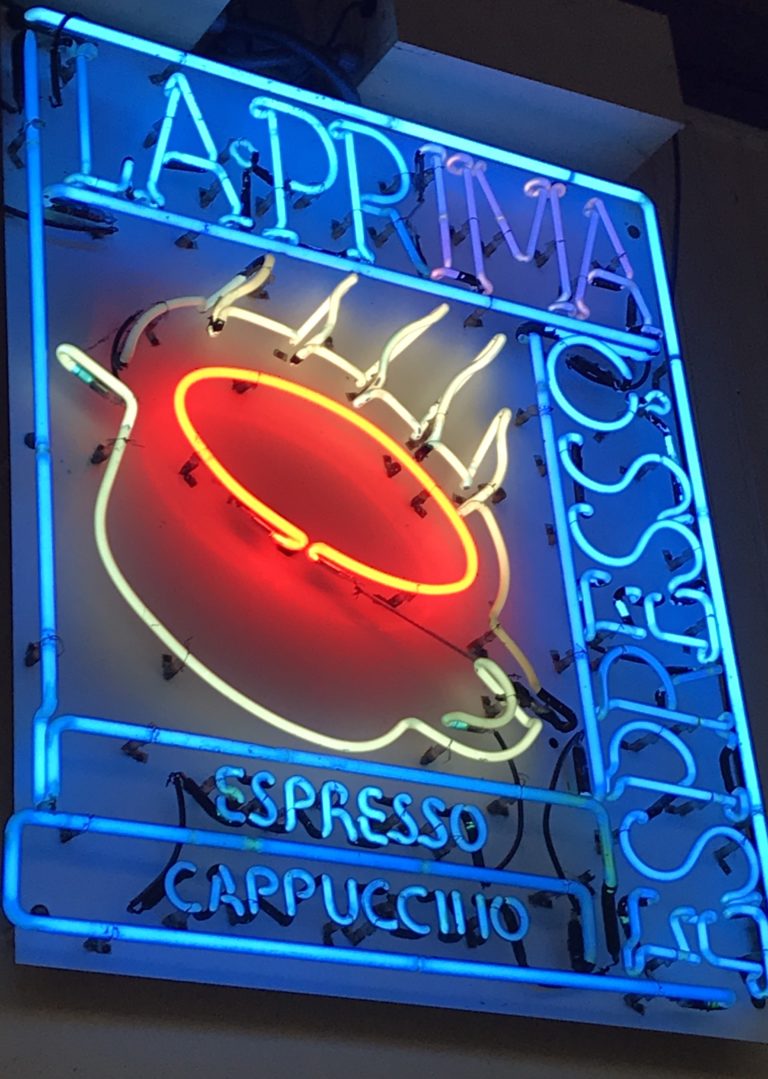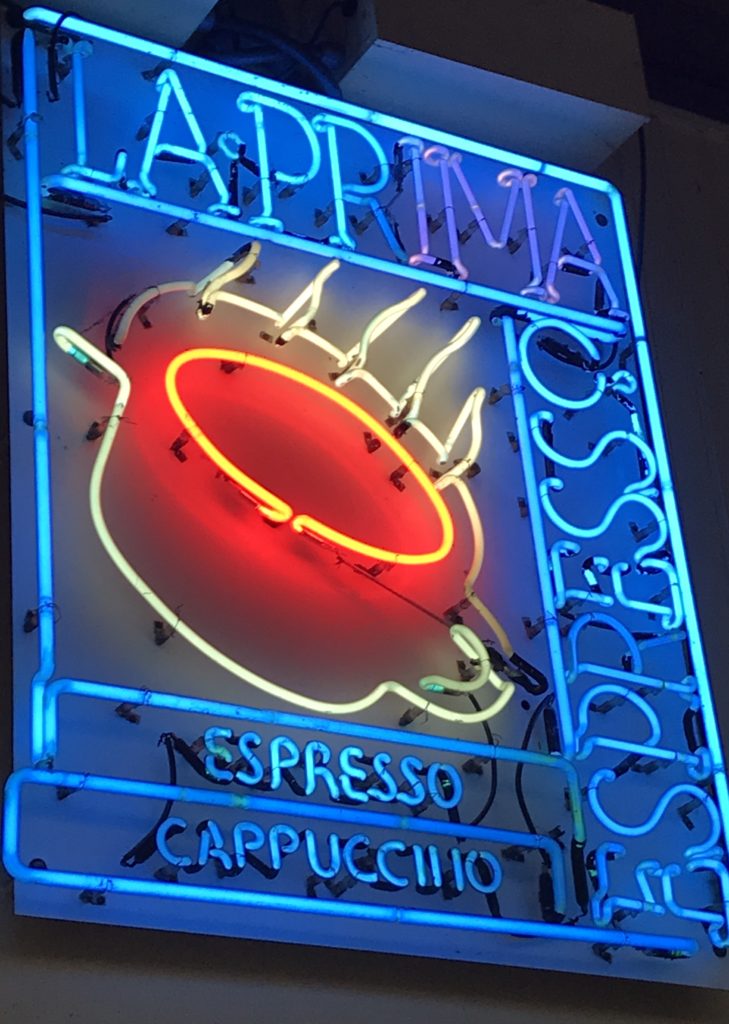 Nestled on a side street next to Colangelo's bakery, this tiny shop takes you back to Italy as soon as you walk through the doors. Maybe it's the Italian saying on the chalkboard, maybe it's the animated discussions going on in Italian at the cafe tables, or maybe it is just the fantastic cappuccino or latte you find yourself sipping on as you take it all in.
La Prima opened in 1988 and now has a couple of locations in Pittsburgh but there is something special about the original one.
The owner, Sam, is committed to giving back to support the community as well as supporting the farmers they purchase from. They roast their coffee beans in Pittsburgh and are a certified organic roaster. They offer many Fair Trade beans and often have a special blend for sale that is a "partnership blend" where the sales benefit a local organization, usually focused on sustainability or children's issues.
Sam's comment to me a few years ago was that he feels that coffee is like wine. Each bean, each blend, has unique taste profiles. He sells coffee beans by the bag in his shop and you'll find a few single-origin beans and a variety of blends.
I love stopping in La Prima in the morning before work, and I often pick up a latte and scone from Colangelo's next door. The staff is always friendly and the atmosphere really does take you back to Italy. And honestly, who wouldn't want to start their day with a cup of coffee like this?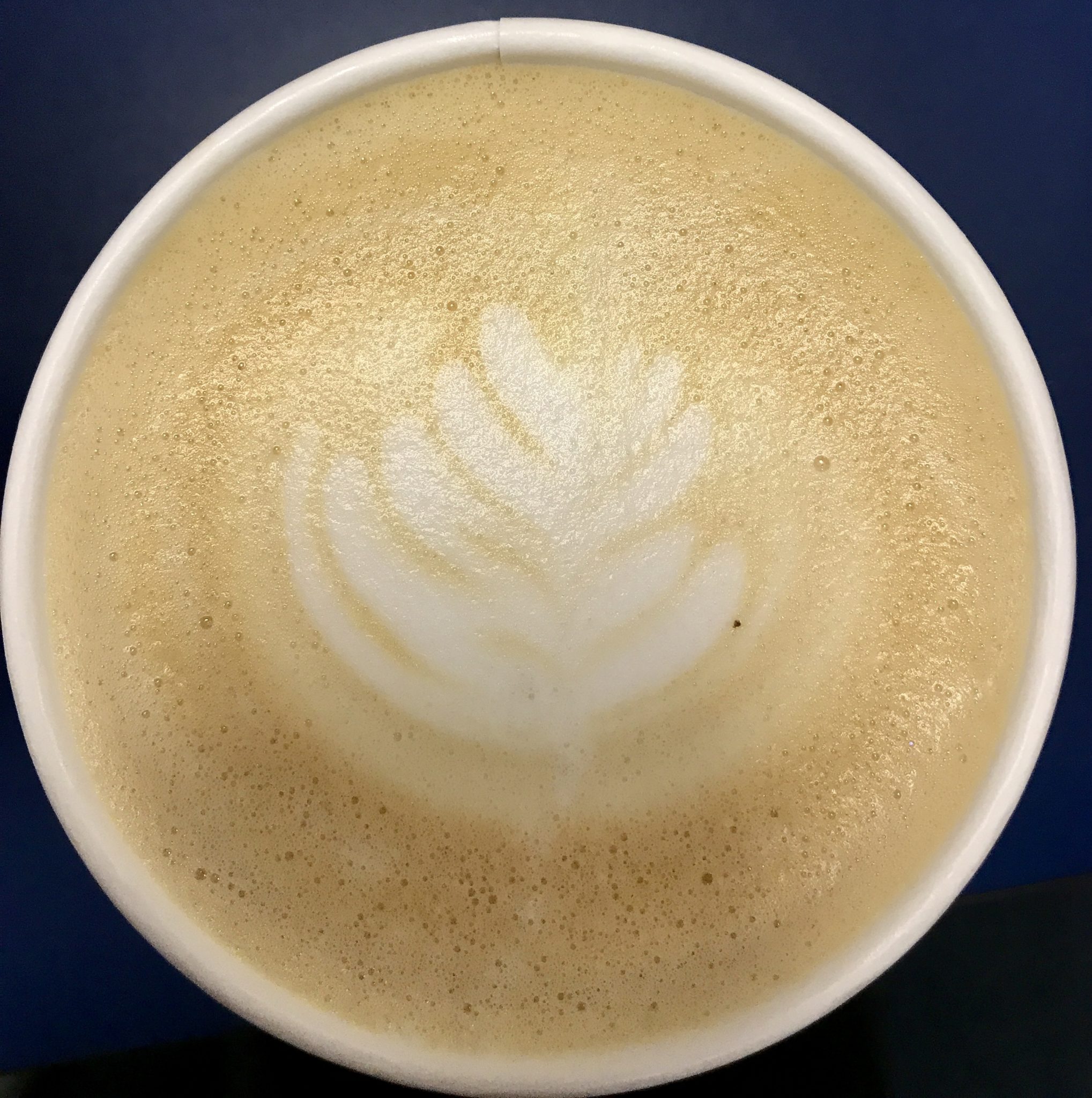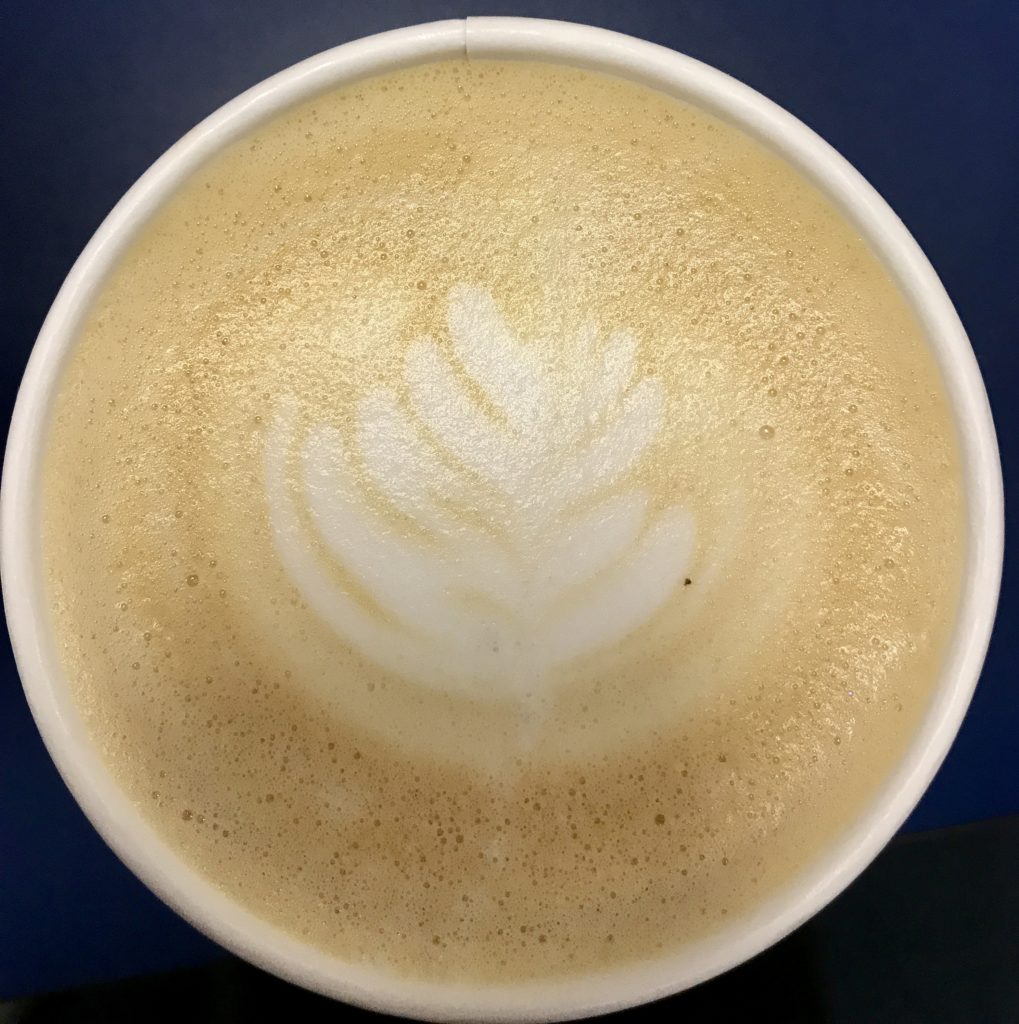 La Prima is located on 21st Street between Penn and Liberty Avenue. Another location recently opened on the first level of the Ace Hotel at the corner of 10th and Smallman Streets, just across from the Convention Center.
Updated February 5, 2020
De Fer Roastery & Cafe
This is where the cool kids hang out. Or at least that is my impression. With exposed brick walls, tall industrial ceilings, lots of seating with toys for kids to occupy their time while Mom and Dad relax and enjoy their coffee, this cozy shop feels like something you would find in San Francisco or Chicago. It just has that "cool vibe". The coffee is pretty good too.
De Fer is a comfortable place to enjoy a cup of coffee or tea, sit and catch up on email or reading or just enjoy people watching. Morning or afternoon you will find small groups having a meeting, a few people working on their laptops and others just enjoying a coffee or tea and a small bite to eat. The food is freshly made and delivered to your table quickly.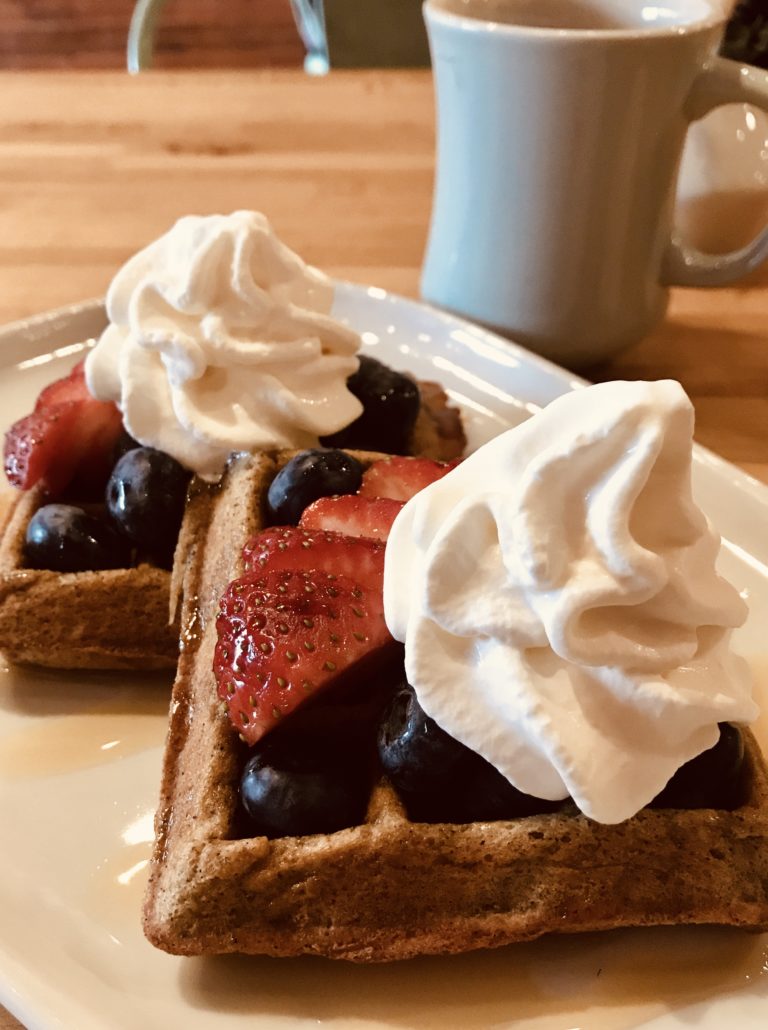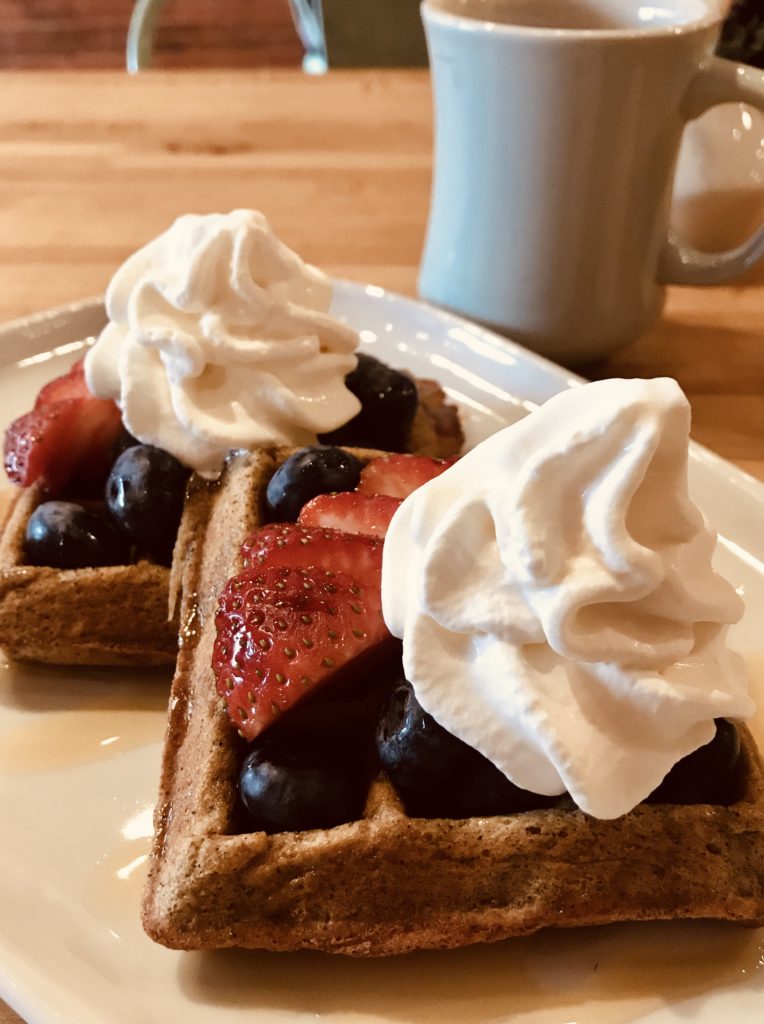 The coffee is roasted in the upstairs loft and you can often catch a whiff as you walk through the doors. They sell whole beans in the shop or you can find it in small specialty shops around town.
The owners love art and display local artists' work prominently throughout the space. The design on the coffee bags came from the artwork of young children at Angel's Place, a local Pittsburgh charity that the owners support.
De Fer is located on Smallman Street just a block down from St. Stanislaus Catholic Church. Updated February 8, 2020