The Strip District is filled with a variety of specialty food shops and some of the best shops for meat and cheese can be found there. Most of these shops have been in business for over a century and are still family-run businesses and have built a reputation for excellence. Shoppers come from all over the area just to pick up their favorites from many of these places, and that is why they continue to have such a strong business today.
Parma Sausage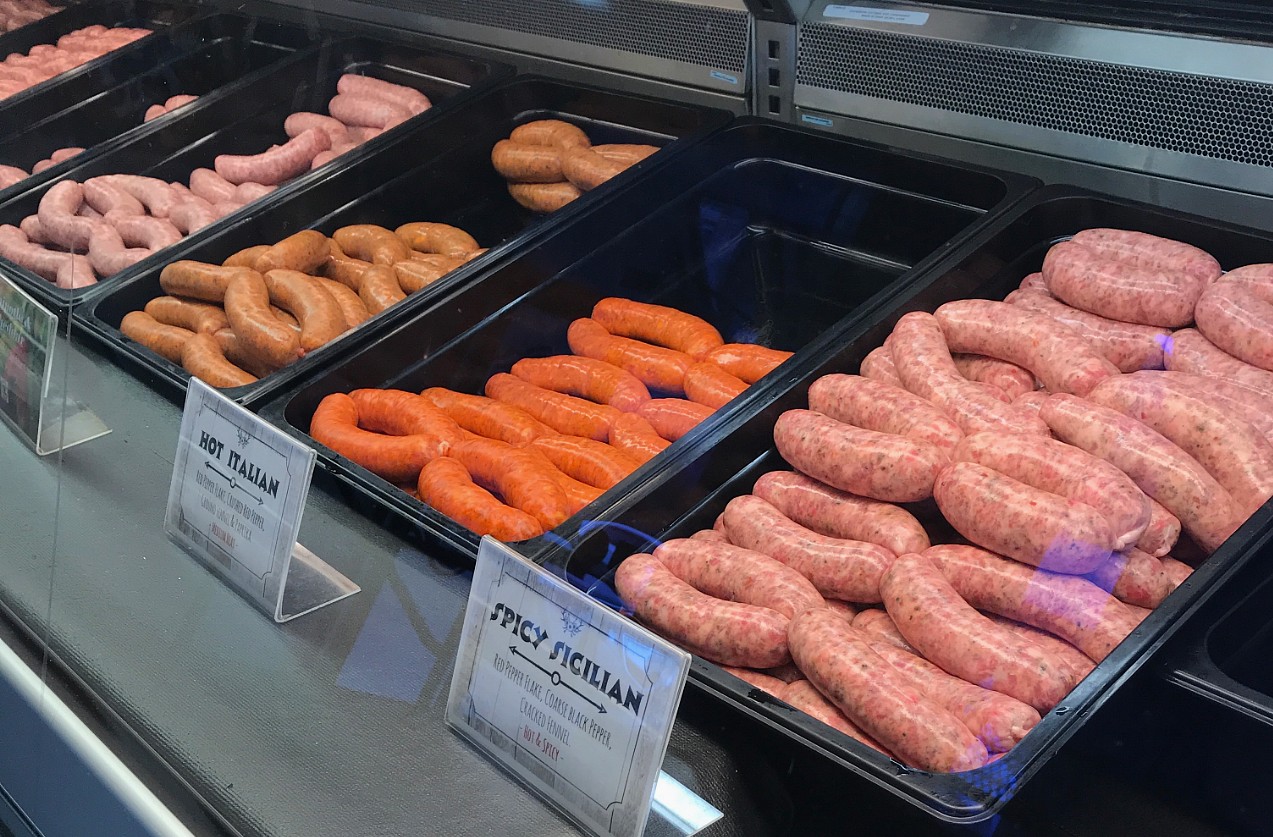 One of the best-known shops for sausage and prosciutto is Parma Sausage. You can find some of their dry sausages in local grocery stores, but to get the fresh sausage, you have to go to the store in the Strip and it is worth the trip!
You might miss it walking down Penn Avenue but this unassuming place has some of the best sausage and cured meats in Pittsburgh. Inside this grayish-white brick building, you will find two small deli counters and a beautiful display of fresh sausages and cured meats. Take a number, as they are always busy, but the guys work quickly to take orders and slice up and package your meat. All the meat and sausages are made and aged on-site and the shop and production are overseen by 3rd and 4th generation owners.
The prosciutto is aged on-site in the 4 story building next door. The hams are Berkshire hams sourced from a farm in Iowa and brought to the aging rooms onsite. They also make all their own fresh sausage and offer more than just Italian sausage. They always have a variety of specialty sausages including Cajun and Cheese, Portuguese Linguica, Spicy Chipotle, and often English Style Bangers.
I use their Italian sausage in any recipe I make that requires a good sausage and their Prosciutto and salami always have a place on my charcuterie boards. You will see restaurants throughout Pittsburgh calling out "Parma Sausage" on their menus because, as we all know, it's the best!
Parma Sausage is located at 1734 Penn Avenue, across the street from Wholey's and across the parking lot from Old St. Patrick's Church.
Updated February 8, 2020
Strip District Meats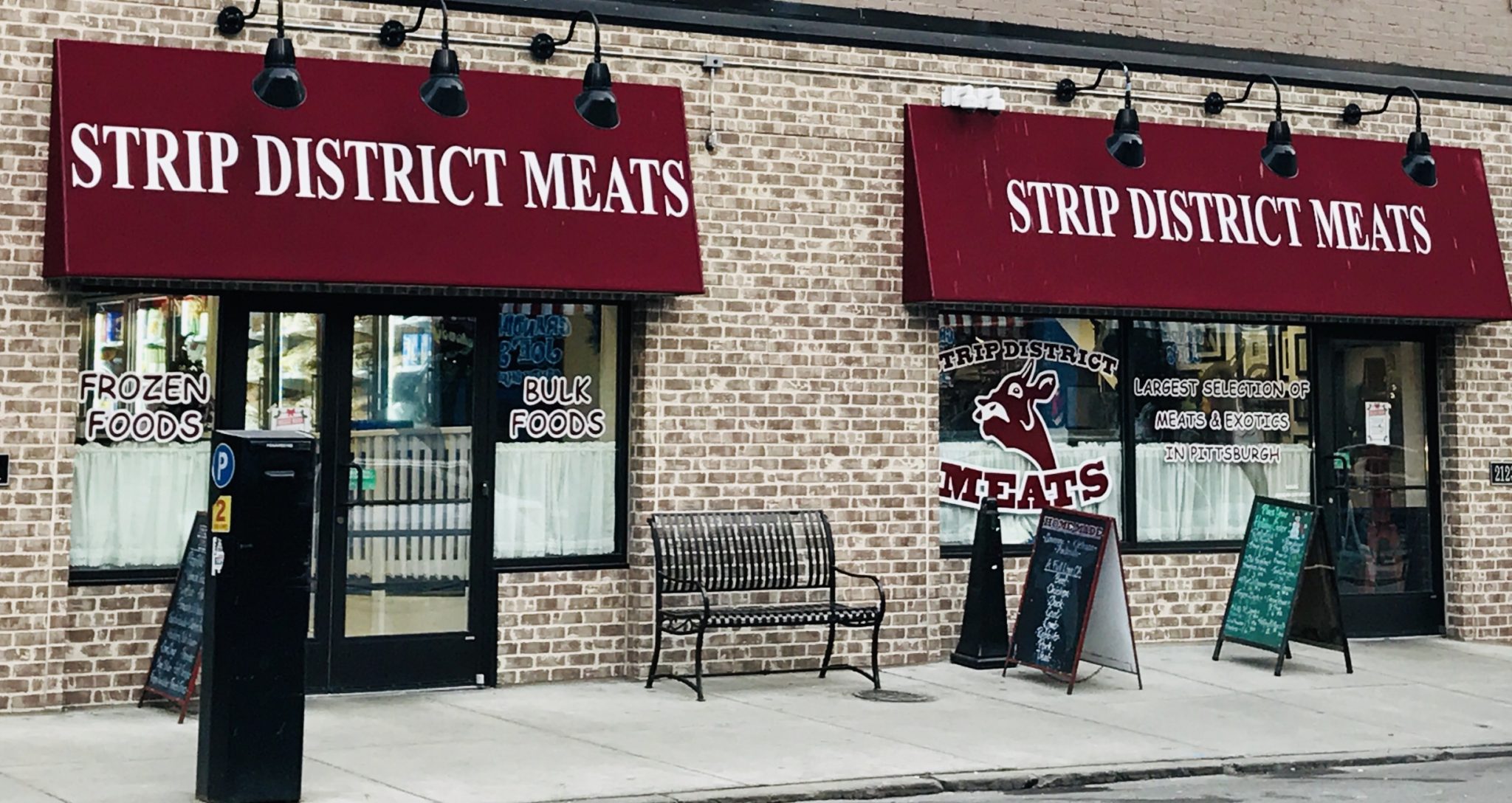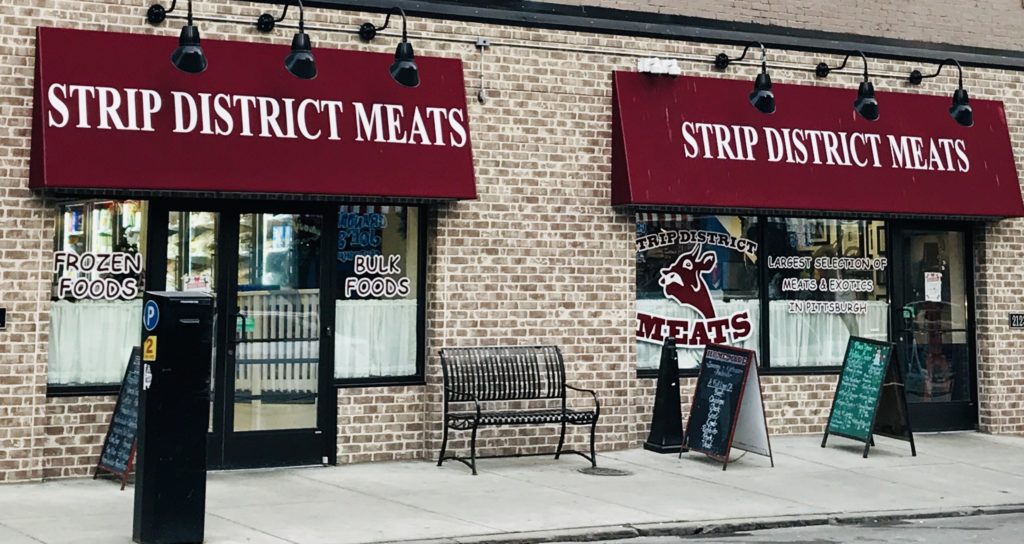 There are two sides to this shop, and I mean that literally! One side is filled with frozen grocery-type items that you might find in any supermarket and the other is a large butcher counter with fresh meat. Tucked in the back, you will find freezers filled with a huge selection of exotic meats. Everything from Elk to Alligator!
Raymond and his wife run the store and Ray remembers going down on weekends when he was growing up to help. His stories make the Strip District sound a bit like the Wild West! It probably was, as it was a bit of a rough and tumble neighborhood. Today, he uses his background in art to arrange the display cases of fresh meat and homemade sausage.
The butcher shop is often filled to capacity. Restaurants order most of the exotic meats but a few consumers can be found pursuing the selections and asking for recommendations on how to prepare them. For me, it is one of the few places I've found wild boar sausage, good duck breasts, and elk steaks.
The next time you are in the Strip, stop in and see what a butcher shop should be!
Strip District Meats is located 2123 Penn Avenue, right across from Grandpa Joe's Candy Shop
Updated February 8, 2020