Mark and I love to travel. While we only get away once or twice a year right now, we love exploring new places. We have a long list of places to visit and try to get to at least one new place every year. Sometimes we find one that we just absolutely love and we find ourselves returning regularly. The Finger Lakes in upstate New York is one of those areas.
We didn't actually "find it". Mark's brother and sister-in-law have been vacationing there for years and kept telling us we needed to go for a weekend. So, when we found out that the puppy we were getting was near Ithaca, NY, we decided to take a weekend and head up for a visit. After meeting our breeder and our soon to be puppy, Duncan, we spent the rest of the weekend exploring the area. We were sold! (On both the puppy and the area!)
Since that trip, we've been going back at least every few years and this year we rented a house with both of Mark's brothers and their wives and had a lovely family weekend.
The Finger Lakes area is in mid -to-Western New York State, just below Lake Ontario and is comprised of eleven lakes. On the map, they look like long, spindly fingers. Glaciers carved the lakes and area around it over 2 million years ago. This part of New York is known for beautiful scenery, waterfalls and gorges, and wine.
We've spent most of our time on 3 of the lakes – Cayuga, Seneca and Keuka, and we think they have some of the best wineries on the east coast. Cayuga Wine trail is the first wine trail in America! The area is known for Riesling and has been said to be similar to the Rhine Valley in Germany. But we've found many Cabernet Franc's and Gewurztraminers and Chardonnay's that we also enjoy. The prices for a bottle are reasonable ($10 – $30 for most bottles) and the tastings are also reasonable. Most wineries will credit you the tasting fee if you buy a bottle or two. We typically leave with at least a case or two of wine to enjoy throughout the year.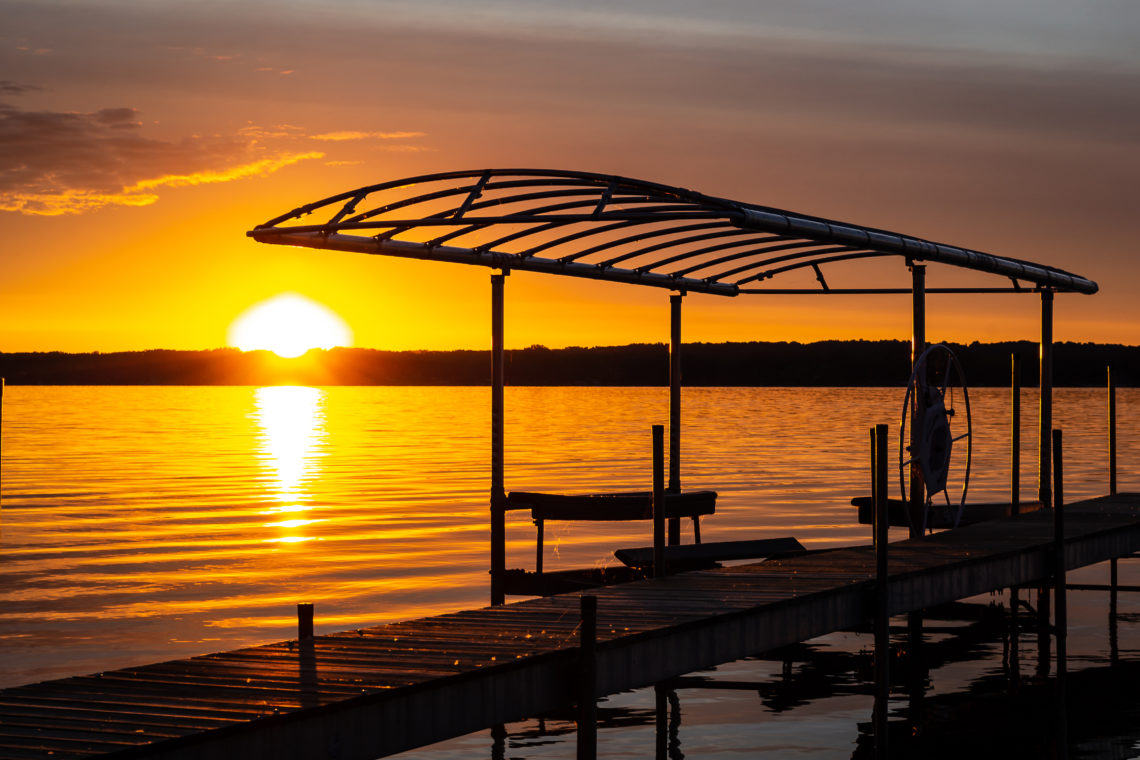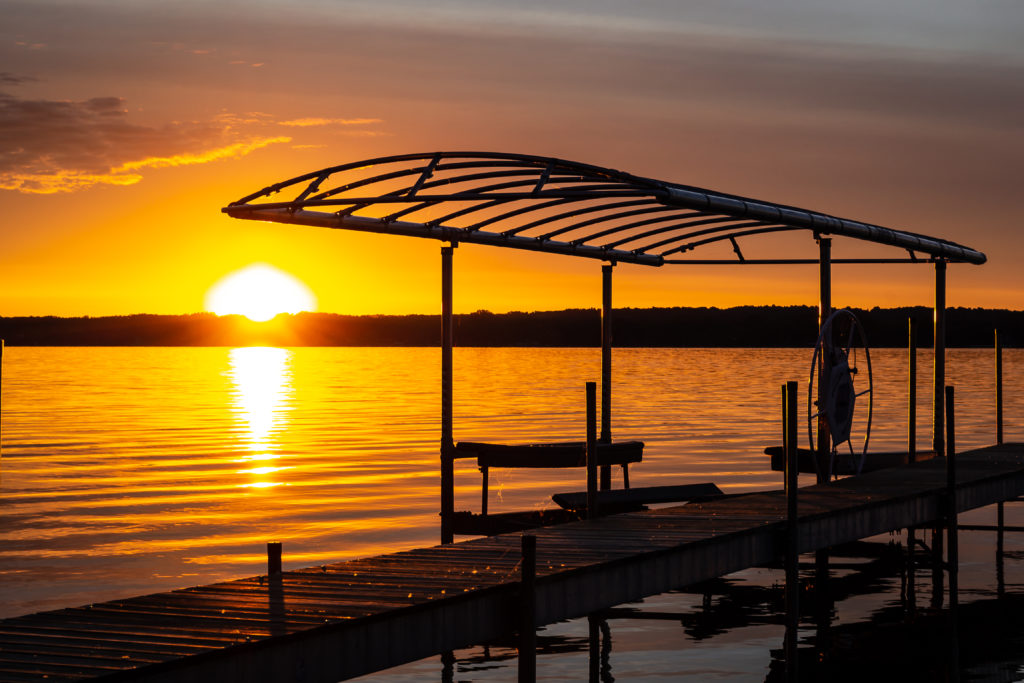 But there is more to the Finger Lakes than just wine. On this trip we had a chance to visit two gorgeous state parks. We hiked the gorge at Watkins Glen State Park and climbed what felt like 1000 steps up the gorge, and thanks to a very rainy spring, saw some incredible waterfalls at both Watkins Glen and Taughannock Falls State Parks. We woke up early and saw an amazing sunrise. But I think my favorite part was enjoying my morning coffee on the deck, watching herons making their way out across the lake to find food, and chatting with my family.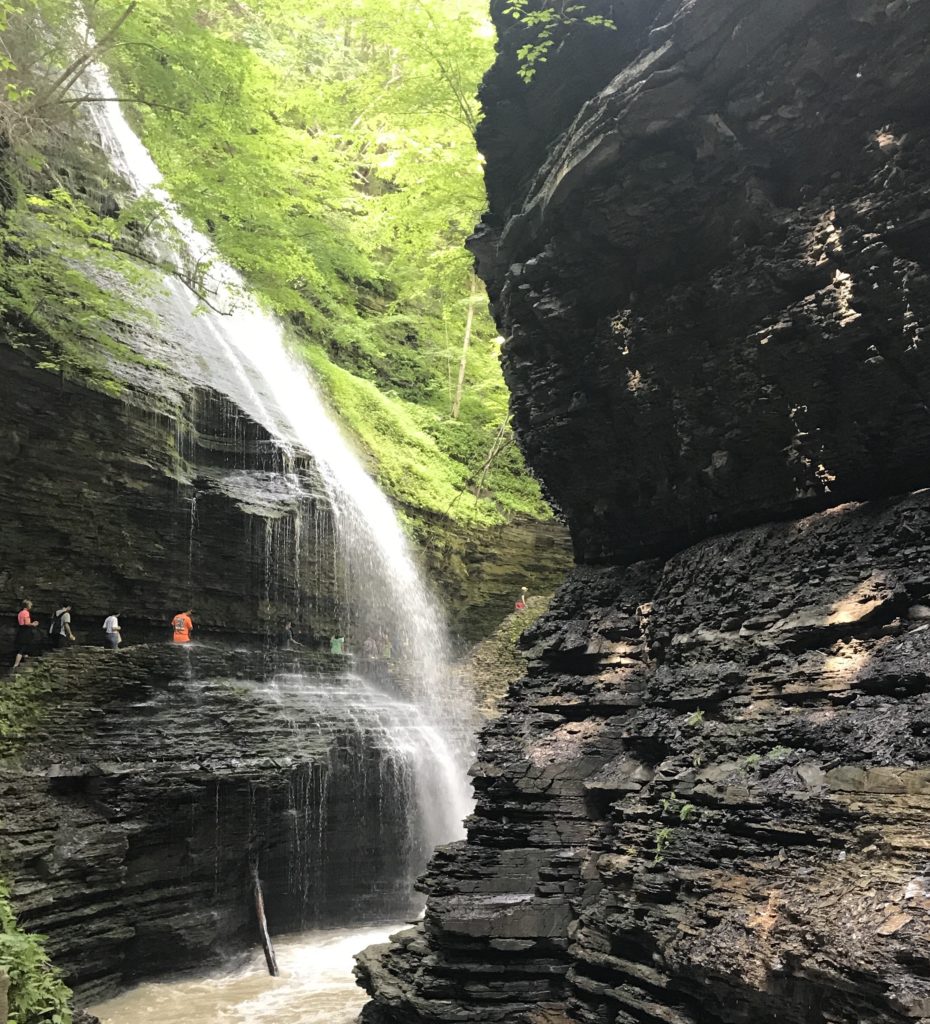 Each night one of the couples cooked dinner and we had a bottle (or 2) of a recently purchased Finger Lakes wine. Mark and I made Flank Steak with the Chimichurri sauce I posted about a few weeks ago and S'mores for dessert. (That required making a fire which was a whole experience, but we got it going – word of advice, make sure you have plenty of kindling!)
If you are looking for a weekend (or week-long) getaway, the Finger Lakes Wine Country is a wonderful choice. It is within a 3- 6 hour drive of many major cities in the Mid-Atlantic including Pittsburgh, Washington, DC, New York City, Boston, Cleveland and Philadelphia. There are plenty of houses to rent or bed and breakfasts or inns to stay in.
In addition to the hiking and wine tasting opportunities, they have a number of fun cheese stores (and a cheese trail!), distilleries and breweries, museums and botanical gardens. The next time we visit I hope to be able to spend time at the New York Wine and Culinary Center and explore the Sonnenberg Gardens and Mansion, both on Lake Canandaigua.
Here are some of our favorite wineries:
Lake Cayuga
Thirsty Owl. They have a deck overlooking the lake and serve lunch and snacks at the Bistro. The tasting room is accessible by boat as well as car and they are dog-friendly.
Goose Watch They have many of the wines that are traditional to the area but also work with Cornell and had a couple that were from grapes developed by the university. The Noiret was one that we tried and brought a bottle home. It was a rich and very dry red that went well with hamburgers on the grill. They also have an expansive deck that overlooks the lake with picnic tables and Adirondack chairs that are perfect for sipping a glass of wine. They also allow you to bring your picnic and enjoy it with a glass of wine.
Knapp Winery. They are known for their concrete egg where they age their chardonnay. It was delicious!
Seneca Lake
Lakewood – With gorgeous views, they have a nice picnic area overlooking the vineyards. They make a fantastic dry Riesling and we always come home with a bottle of their port. It's one of our favorites!
Hickory Hollow – A smaller winery, they have a spicy Gewurztraminer that we love as well as a couple of good dry reds. We love their tasting room – everyone is always happy and delightful! It doesn't seem to attract the large tour buses, which is also a good thing!
Glenora Cellars – In addition to wine, Glenora has an inn and a restaurant on site. It has expansive views of the lake and many of the rooms have walk-out patios or decks overlooking the lake. They offer cellar tours and wine tastings. This one does attract tour buses so just be aware that your tasting may take a while.
Keuka Lake
McGregor Vineyards – This is by far our favorite winery in the Finger Lakes.  It is nestled in the hills between Keuka and Seneca lake and accessible by windy, narrow roads, but worth the trip!  The tasting is combined with little treats that pair with each of the wines you sample.  Such a smart move because it really helps enhance your experience with the wines.  They are known for their "Black Russian" Red which is a blend of the Saperavi grape from the Republic of Georgia and the Sereksiy Charni grape from the area around Ukraine, Armenia, and Romania.   We always enjoy their dry Riesling and Gewurztraminer along with their Highlands Red, which is a smooth everyday wine.
Dr. Konstantin Frank Wines – You can't go to the Finger Lakes without a trip to Dr. Konstantin Frank Winery.  Dr. Frank is credited with putting the Finger Lakes New York wine region on the map.  Established in 1962, Dr. Frank's grandson and his cousin continue the winery traditions today and continue to expand. 
Ravines Cellar – We always discover one or two new wineries each time we visit.  This year we stopped at Ravines on our way to the house.  We promised to pick up a bottle for dinner for our the first night and Ravines was on the way. It got good reviews on Yelp, so we gave it a try.  They have two tasting rooms, one at the top of Seneca Lake and one at the bottom of Keuka Lake.  We stopped at the Keuka tasting room on our way home hoping to have lunch and pick up another bottle.  They have a restaurant at their Seneca Lake location and one opening in their Keuka location soon.
If you've been to the Finger Lakes Wine Country let me know some of your favorite places to go in the comments! We are always looking for new places to explore and good wine!