As I was digging through one of my kitchen drawers the other day looking for my offset spatula, I wondered, is this something I really need? Would it be on my "must-have" kitchen items list? Wouldn't a basic spatula do just as well?
If you are like me, you have at least one drawer (aka, my junk drawer) in your kitchen full of items that you use once in a blue moon and in addition to a multipurpose item that would work just as well.
I mean, I love my cute little strawberry huller but can't a knife do the same thing? Most likely…so it got me thinking, what is on my must-have kitchen items list? Can I narrow it down to 10 things I can not live without?
I'm fortunate – I have a well-stocked kitchen full of specialty knives, stockpots, mixing bowls, skillets, and all sizes of pots and pans. I probably own almost every electronic device you can think of (some of which admittedly, are collecting dust!).
But, there are certain small utensils I use day in and day out and just couldn't live without.
My Top Ten Must-Have Kitchen Items:
This blog post contains affiliate links which means, if you click on a link in this post and purchase an item I may earn a small commission from your purchase at no cost to you.
If I could only have ten utensils to cook with every day these are the ten I'd make sure I had.
Chef's Knife – at the top of the list is a good quality chef's knife. A high-quality chef's knife is something you will never regret owning and I guarantee you will use this every day. It can slice through just about anything from carrots to a chicken carcass and the back is great for crushing garlic or even gently breaking open a potato. I honestly use it every single day.
Once you start using a good quality knife, using a dull knife is not tolerable!
Paring Knife – along the same lines a good quality paring knife is the only other knife you absolutely need in your kitchen. It is perfect for cutting smaller items, peeling fruit, or slicing small items like olives and cherry tomatoes.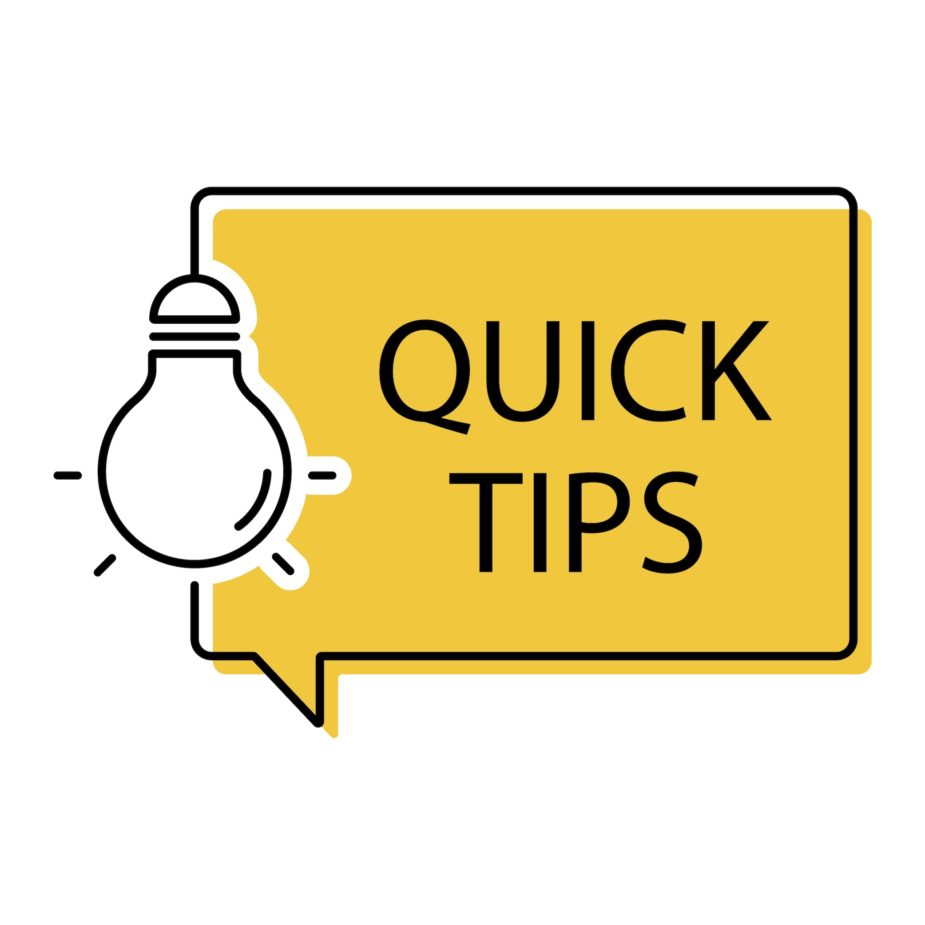 Skip the inexpensive knife sets that come with every knife imaginable. Instead, invest in a couple of really good quality knives. Try a few – ask to hold them in the store (or better yet, see if the store will let you test them there so you can see how comfortable they are). Williams Sonoma and Sur la Table will often let you try knives before buying them, so make sure you ask! Just like shoes, some are more comfortable than others!
A knife should be easy to hold, fit comfortably in your hand, and should be sturdy but not too heavy. I personally like the Henckels brand knives. They fit my hand well and can be sharpened easily. Yes, they are a bit pricey, but I've had my knives for at least 20 years, and other than needing an occasional sharpening they slice everything cleanly and easily. It is definitely worth the investment!
Zester or Microplane– You might be wondering why a zester is on my "must-have list". Can't you do the same thing with a peeler and knife? Not really.
The essential oils that provide all the flavor in the peel of citrus fruit are right on the outside. If you get down to the white part of the peel, the pith, it is really bitter. A knife or a peeler will just cut too deeply and you'll compromise that great flavor with the bitterness of what lies beneath.
I use my zester for more than citrus too. It is perfect for grating ginger and nutmeg, so for all these reasons, it is number 3 on my must-have kitchen tool list.
I have a small zester and a larger Microplane. The small one I use for small citrus fruits and nutmeg and the larger one is great for large citrus fruits and for grating cheese.
Citrus Juicer – You could squeeze lemons and limes with your hands, sure. But, I guarantee you won't get all the juice out and will likely end up pulling out all those little seeds from your dish.
There are a few different kinds of juicers. My favorite kind is a manual juicer. There is no need to spend on an electric juicer unless you are making fresh orange juice every morning for the family!
Honestly, a handheld juicer does just what you need. OXO makes one that has a measuring cup below so you can see exactly how much juice you have, which I find incredibly helpful.
The other type of juicer I love is a handheld press. It's great for smaller citrus fruits like lemons and limes and works nicely when you want to add the juice directly to the pan as you are squeezing.
Citrus juice is something I add to a lot of dishes. It amps up the flavor in just about everything and helps cut back on the salt you use.
Just try a quick squeeze of lemon juice over roasted broccoli or chicken noodle soup and see what you think! A burst of orange juice drizzled over beets or tossed in with brussel sprouts is also amazing and lime juice is a classic when added to enchiladas or salsa.
This is why a citrus juicer is number 4 on my list of kitchenmust-haves.
Wooden Spoons – Yes, plural! Wooden spoons won't scratch your pans and easily get into the tight spots for mixing thoroughly. They are heat resistant so they work well for both hot and cold foods. I keep a variety right next to my stove to grab easily.
They are really pretty easy to care for. Always hand wash them and pat them dry when you are done using them. If they start to look dry or become rough, rub them with the same mineral oil (I like the Howard brand) you use for your wooden cutting boards and they'll be good as new.
Fish Spatula – not just any spatula, but a fish spatula is a must-have. With a long, thin, flat surface it can easily get under the most delicate of items and transfer them to the cutting board or plate in one easy move.
For example, I use this spatula when I make any type of fish, but it is especially good when handling delicate fish like trout or flounder. It is also great for flipping fried eggs or removing poached eggs from liquid, pancakes, and burgers. Look for one with a long and sturdy handle and a long thin but wide blade.
Heavy-Duty Tongs – Just as the fish spatula is perfect for lifting delicate things heavy-duty tongs are a must for heavier pieces of meat, potatoes, or even vegetables. Stainless steel works the best and is dishwasher-safe.
I also have a pair that have silicone ends for use with my non-stick pans. I love that they lock for easy storage. They come in fun colors too!
Parchment paper – So, you may be thinking, really? Parchment paper on her must-have list? Hear me out, this is one of those things that will make your life so much easier.
I use parchment paper for roasting vegetables and some meats. Just cover a sheet pan and place the meat and veggies on top and no more sticky, messy cleanup. You can steam a piece of fish with veggies in it and have perfectly cooked fish without a mess.
For baking, I always cut a piece and place it in the bottom of cake pans or loaf pans for baking. No more chunks of the cake stuck to the bottom of the pan because you missed a place greasing it. And I use it to separate delicate items before placing them in the freezer or fridge.
It really is a time-saver in the kitchen. The only time I won't use it is if I am broiling something. It will get too hot and could cause a fire in your oven! Aluminum foil would be a better option here!
Instant Read Thermometer: At a minimum, an instant-read thermometer is essential for every kitchen so that you make sure the food you are preparing gets to the proper temperature before serving. No one wants to get sick and these little guys only cost between $5 and $20 and can easily be calibrated. They quickly and easily check the temperature of everything from fish to boiling candy.
I have a simple, battery-free thermometer like this $4 one from Rubbermaid, that I can easily calibrate and have had for years. Or you can also find fancier versions that have digital displays and backlighting that are useful for outdoor grilling, which is still only $15.
Ice Cube Tray – Okay, maybe another head-scratcher for some of you, but a good old-fashioned ice cube tray is the perfect tool for portioning out and freezing things like pesto, broth, or even creamy dressings. You can also freeze berries and citrus pieces to use to flavor water or preserve fresh herbs for use later.
My favorite ice cube trays have a silicon bottom which makes it easy to pop the cubes out once they are frozen. They also come with lids that help prevent spills in your freezer. Larger size ice cube molds are also great for freezing bigger portions of broth or leftover wine or juice.
Are there any kitchen items that just don't make sense?
Okay, so maybe the strawberry huller goes here? But…I use it! So I think this is really subjective. If you have a tool that isn't on my list and it is something you use ALL. THE. TIME. then of course it is something you should keep!
But if there are things that are just taking up drawer space and you rarely if ever use them, then maybe, take another look at it and see if it really makes sense. You might enjoy having a bit more space in your junk drawer.
Bottomline
As with anything, having the right equipment in the kitchen will make your life easier, but sometimes we can go overboard. It's fun to try new things and I never regret having that off-set spatula when I'm icing a cake or my cherry pitter when I buy a bag full of juicy cherries in the spring but the basics are what I use day in and day out and are essential.
So whether you are just starting out or you are working on downsizing, make sure you have the basics and then add a few fun things that will make your time in the kitchen easier and more enjoyable.
Are there other utensils and equipment that are necessary for a well-stocked kitchen? Absolutely! These are really just a few essential utensils every kitchen should have on hand and things that I use every day.