When I think of summer I think of luscious berries that just burst with juicy sweet flavor when you bite into them. I also think of pie, and a strawberry pie is one of my favorite summer desserts.
I've struggled with making a good fruit pie recently. I just haven't been able to get the syrup to thicken right and usually, it ends up being a gloppy mess! I think I cracked the code with this one. Or should I say, America's Test Kitchen helped me crack the code! This is a take on their recipe. I adapted their recipe a bit, but they helped me get the syrup just right. The trick apparently, is using some Sure Gel with cornstarch. It thickened perfectly!
Start with a good crust:
First, you have to start with a good pie crust. Everyone has different opinions on what makes a good crust. 100% butter, 100% shortening or a mixture. I actually did an experiment way back in my college food science class on what makes the flakiest crust and it was a mixture of butter and shortening and I've stuck with that. The trick is not over handling it, using really cold butter and shortening and working quickly. If you let it sit out or handle it too much the butter actually melts and you lose those flaky layers.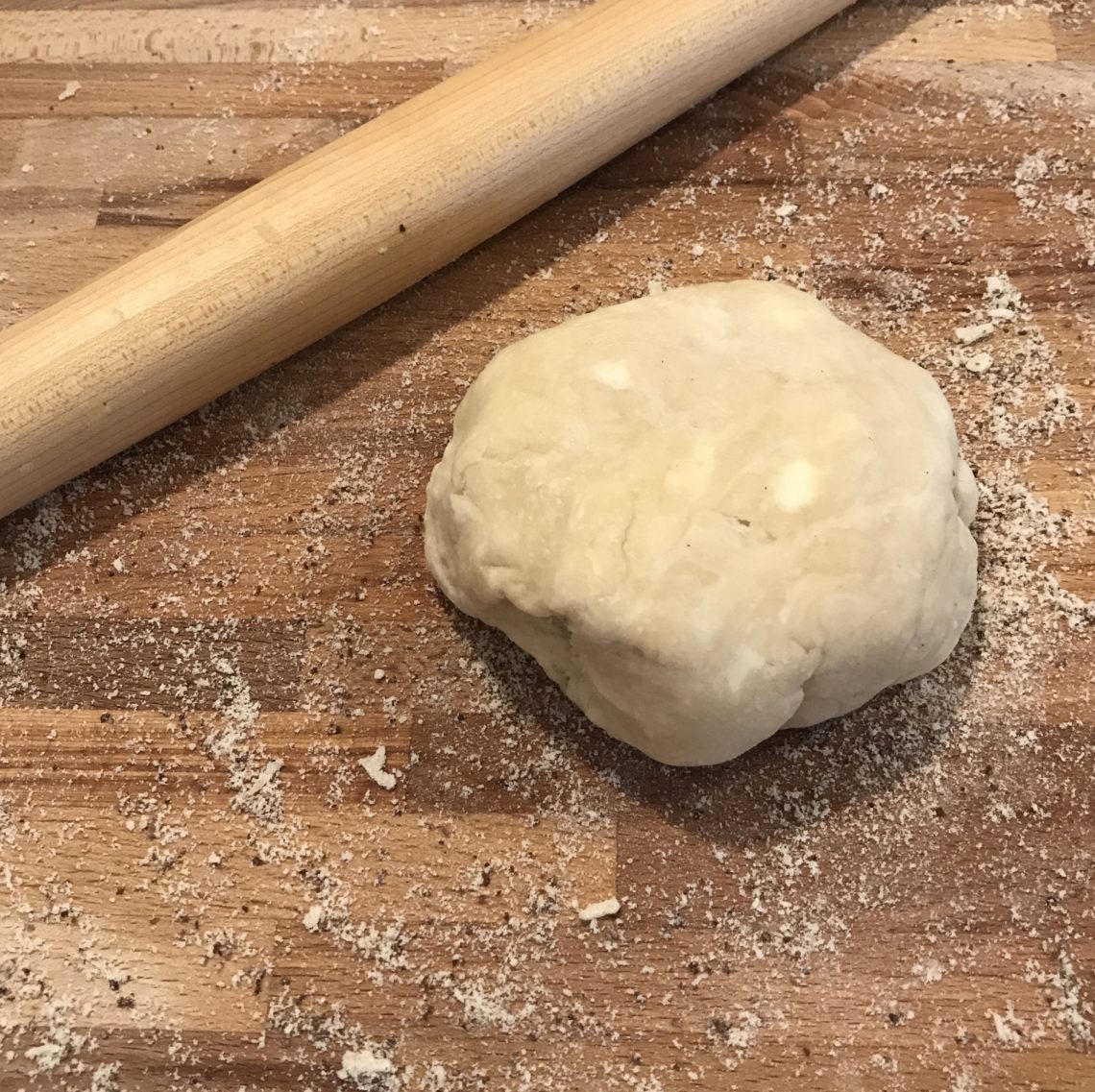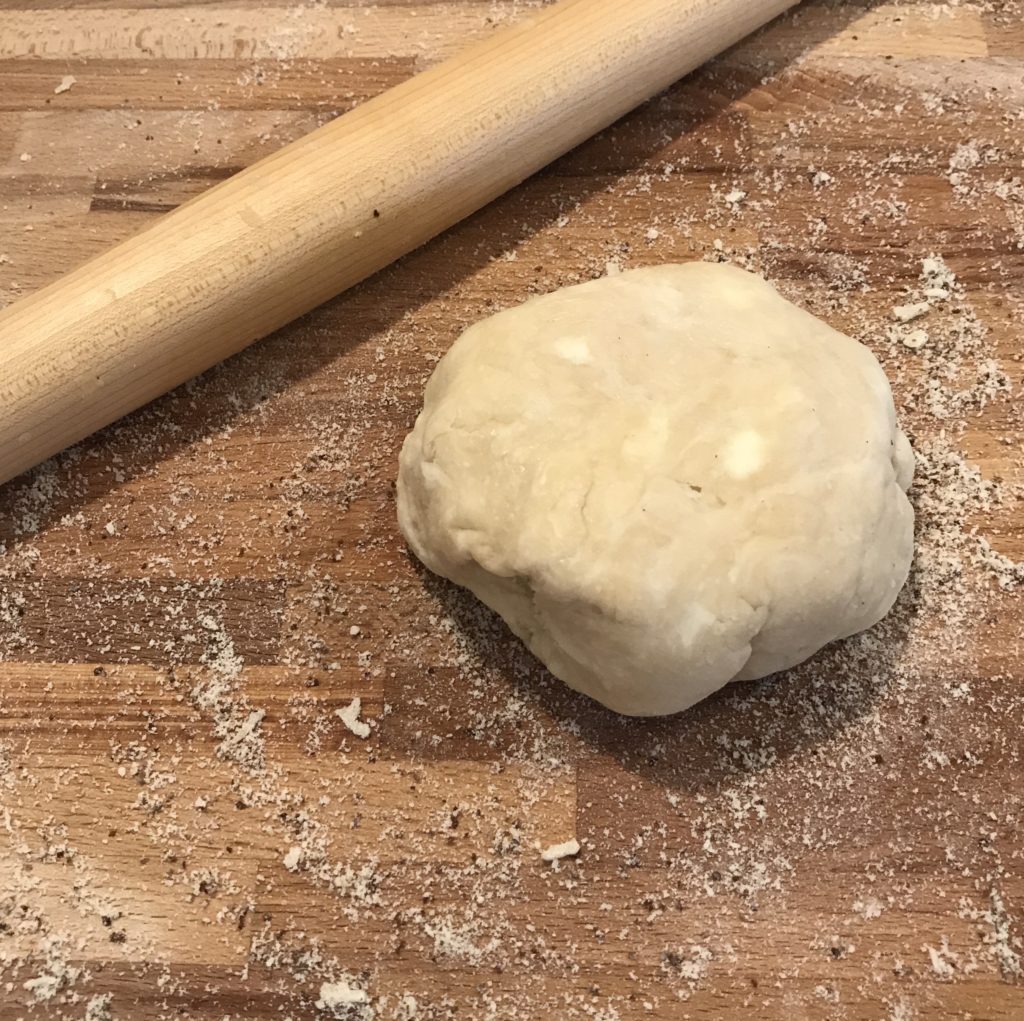 I did something a little different this time. I rolled the crust in almond flour instead of regular all-purpose flour. This gave it a little nutty flavor which was a wonderful addition to this pie. The almond flour actually worked better than using all-purpose flour. The crust didn't stick to the board or rolling pin and rolled quickly (see above – don't overwork the crust and work fast!). It did leave little almond flakes in the crust, but I think that makes it look rich and hearty.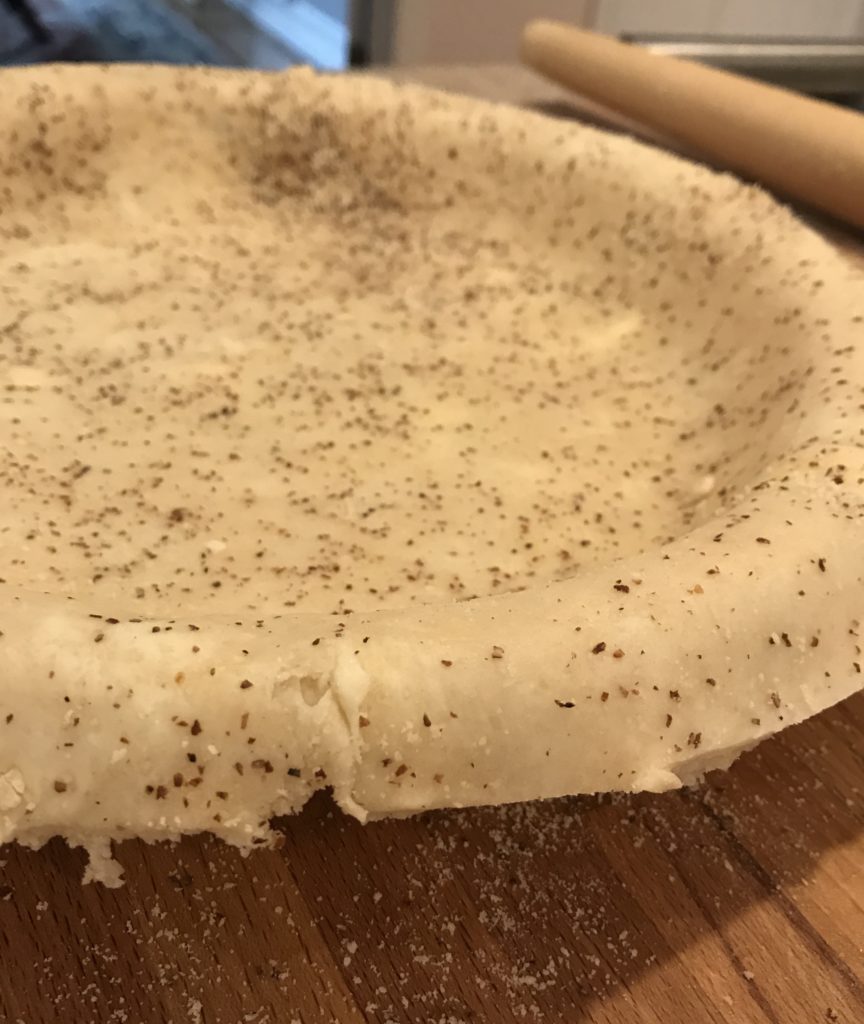 Bake the crust for 20 minutes at 400 F, until it is browned. Remove it from the oven and let it cool.
Prepare the filling
While the crust is baking, wash the berries and let them dry. You don't want any extra moisture when you mix them into the syrup or it will dilute the syrup so let them get really dry.
Take 1-1/2 cups of the less good looking berries and put them in a food processor or blender and puree them until smooth. In a 3 qt. saucepan mix the sugar, cornstarch and gelatin and a pinch of salt together and add 3/4 cup of the pureed berries. (It made a little more than that so I reserved the extra to make a simple syrup for cocktails – more on that later!)
Next, stir the mixture really well and heat it until it is boiling. Cook it for about 2 minutes until it is nice and thick. Remove from the heat and let it cool completely. Remove ~1 Tbsp. of the mixture and place it in a small cup for later.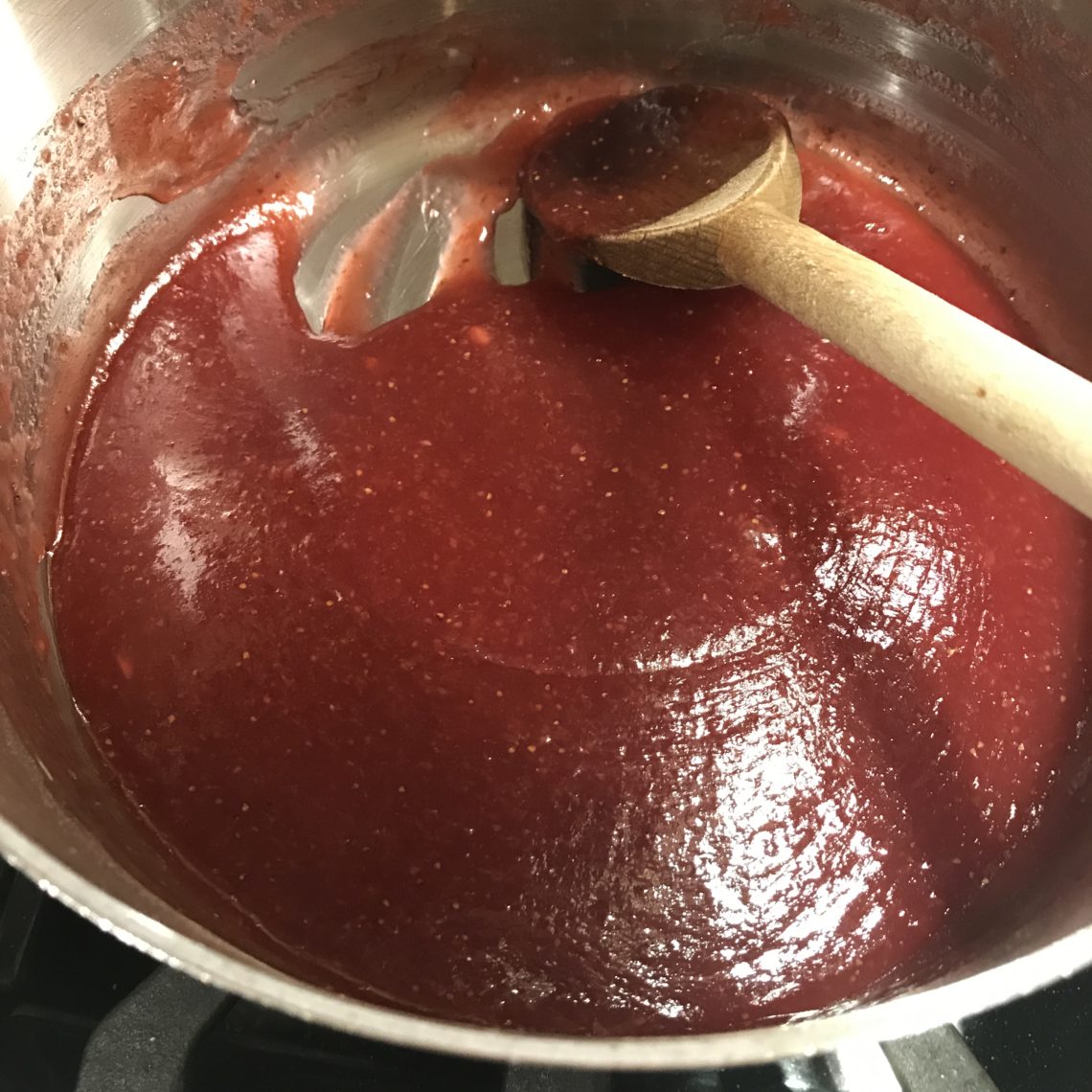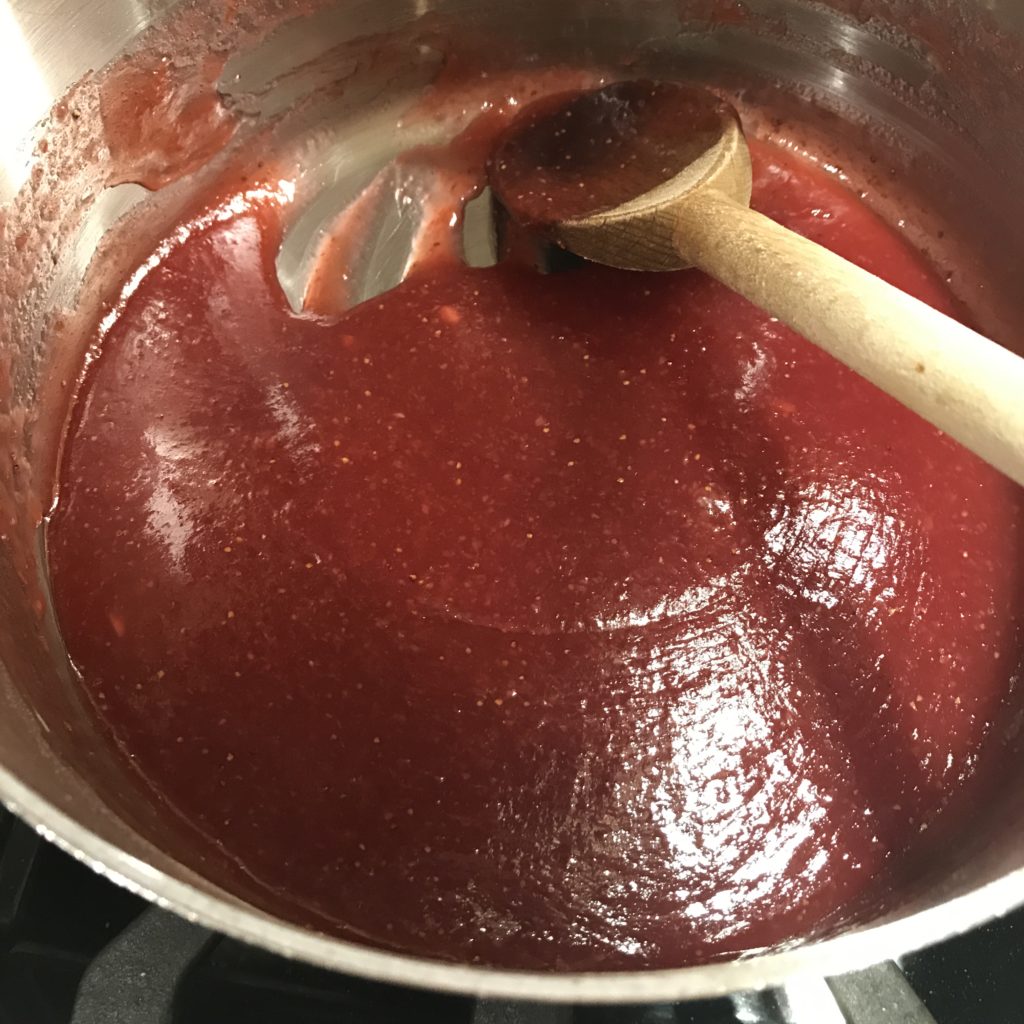 Slice some of the remaining berries into 1/4-inch slices until you have 3 cups of sliced berries. (Reserve some of your best looking and most uniform size berries for later.) You should have a good number of berries left over. Gently stir the sliced berries into the cooled syrup until they are coated with the syrup. Pour into the baked crust and gently pat down.
Take 8-10 of the remaining berries and cut them in half. Place them decoratively on the top of the sliced berries.
Make the Glaze
Place reserved strawberry syrup in a small saucepan and mix in 1 Tbsp. Amaretto. Heat over medium-low heat until just boiling and thinned. Brush lightly over strawberries.
Chill pie until ready to eat!
Strawberries say summer to me so a strawberry pie was the perfect way to end a Memorial Day dinner. Do you have a favorite food that "speaks" summer to you?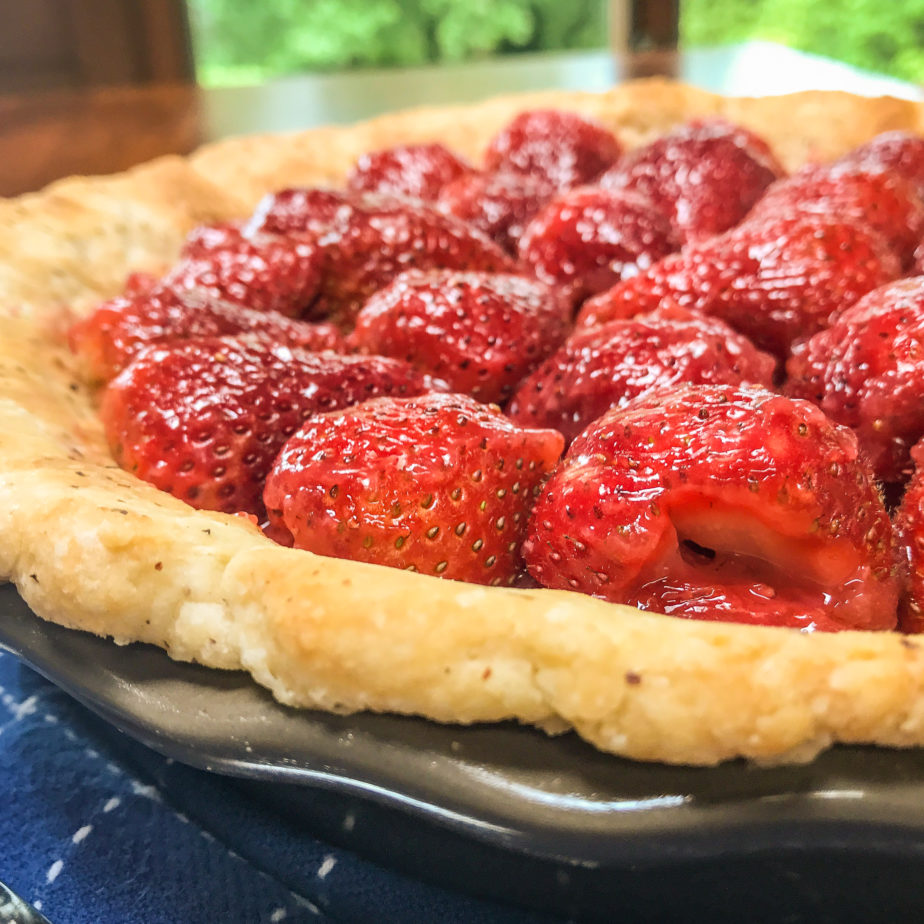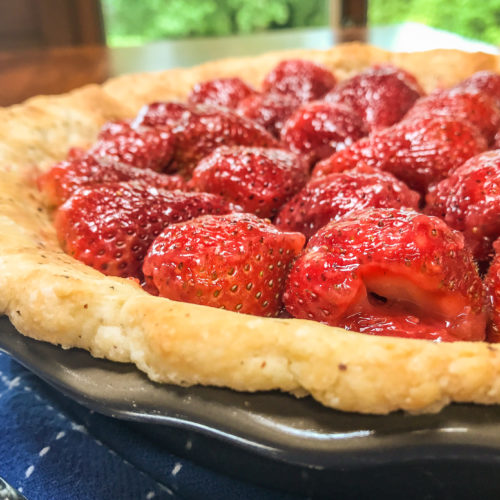 Strawberry PIe
A delicious berry pie that is perfect for kicking off the summer season!
Ingredients
Pie Crust
3

cup

all purpose flour

3

Tbsp

sugar

1/2

tsp

salt

3/4

cup

unsalted butter

chilled

1/3

cup

crisco shortening

chilled

1/4 -1/2

cup

ice cold water

1/2

cup

almond meal
Pie Filling
3

lbs

strawberries

1/2

cup

sugar

2

tbsp

cornstarch

1-1/2

tsp

sure gel

1/4

tsp

kosher salt
Strawberry Glaze
1

tbsp.

amaretto

1

tbsp

reserved strawberry syrup
Instructions
Wash your hands and make sure the counter is clean.

Place flour, sugar and salt in a large bowl.

Cut butter into small pieces. Add butter and shortening to the flour.

Using a pastry cutter, cut the butter and shortening into the flour and work it quickly until you have small pea size pieces of butter.

Stir in the water until it forms a ball. Do NOT overmix it. You should still see pieces of the butter.

Form into a ball and place in the refrigerator for at least 30 minutes. Meanwhile, preheat the oven to 425F.

Put almond meal on a large cutting board and spread out. Cut the dough in half and roll into a 12 inch circle. Roll up and place in a pie pan. Prick all over with a fork and place pie weights (or dried beans!) in the bottom of the pie. Bake for 25 – 30 minutes or until brown and crisp. Remove from oven and allow to cool.

While the pie curst is baking, wash the berries and allow to dry. Once dry, separate out the least good looking berries until you have about 1 1/2 cups of berries. Place those in a food processor and puree until smooth. With the remaining berries, remove the stem and hull and slice about 4 cups of berries in slices and another 10 -12 of the best, most uniform berries in half.

While the crust is cooling, place the sugar, sure gel, cornstarch and salt in a medium sauce pan. Add 3/4 cup strawberry puree and heat over medium heat until just boiling and slightly thickened. Allow to cool.

Remove 1 Tbsp. of the syrup and place in a small sauce pan. Stir the sliced strawberries into the syrup mixture and pour into the crust and pat down. Place the strawberry halves decoratively around the top of the pie.

Heat the remaining strawberry syrup over low heat and gently stir in the amaretto until thinned. Brush lightly over the top of the pie. Place in the refrigerator and chill for at least 3 – 4 hours.

Serve with whipped cream or ice cream!