I always shied away from experimenting with miso. While I was familiar with it from eating out, it wasn't something I kept in my kitchen. But after taking a culinary nutrition course this past spring and experimenting with it, I realize how much I have been missing! I developed this miso ginger sauce as my first attempt to play with miso and it has become a staple in my fridge this summer!
Not only does miso add flavor, but there are some health benefits from using it too. In this post, we will explore a little more about miso, how to use it and what exactly those health benefits are.
What is Miso?
Miso is a fermented soy paste. Basically, it is fermented cooked soybeans where soy sauce is made from fermented cooked soybeans and roasted wheat. To start the fermentation process, a mold from rice, barley, or soybeans (called koji) is introduced to the soybeans. Over a few months, it breaks down the beans into a paste.  Most miso pastes also have salt added, but miso is much less salty than soy sauce.  
The tradition of making miso goes back to the 700's in Japan where its production is highly regulated. Today, you can find some miso-like products made from other types of beans but true miso is made from soybeans, kind of like true champagne is only from France.
Are There Different Types of Miso?
There are many different types of miso. In the US we typically find white miso and dark miso or you may see it labeled "red" miso.
Light miso is a good starter miso It has a milder flavor and can be a little sweet. It is light beige in color and is good in dressings and sauces.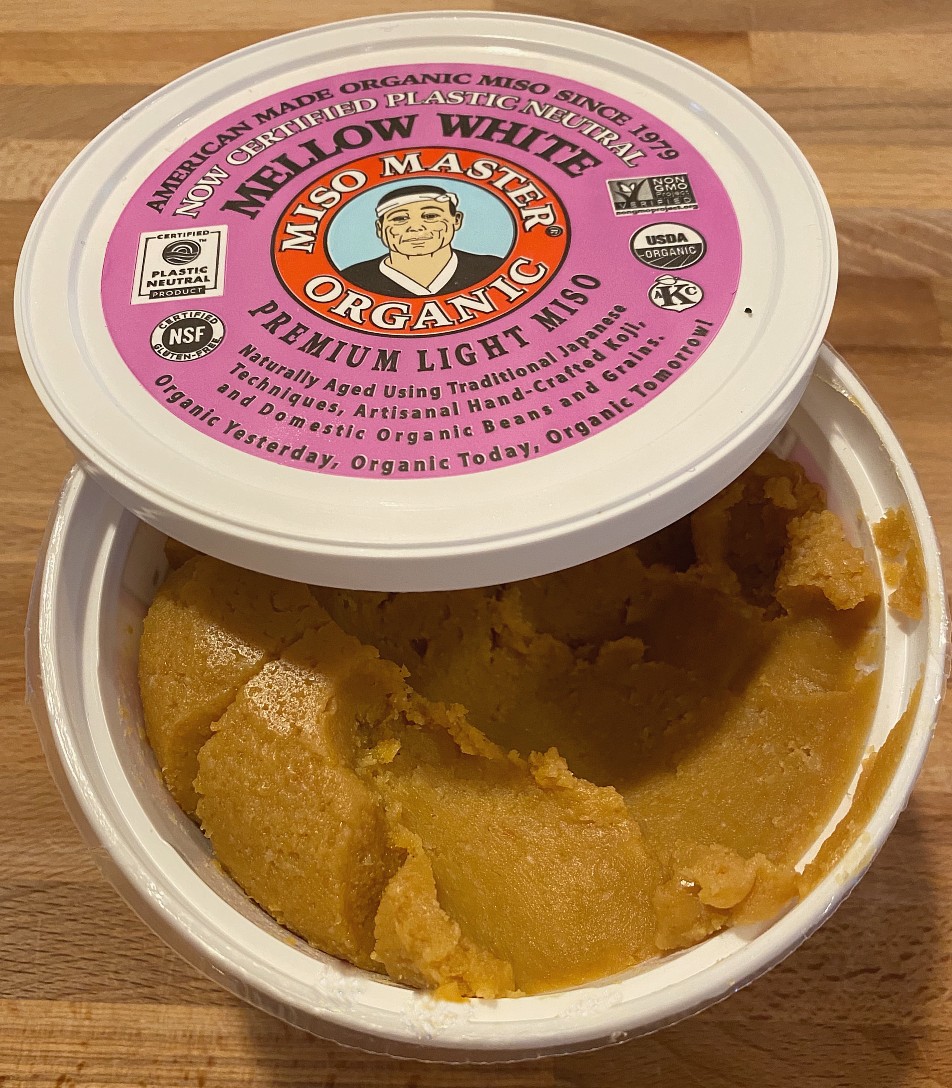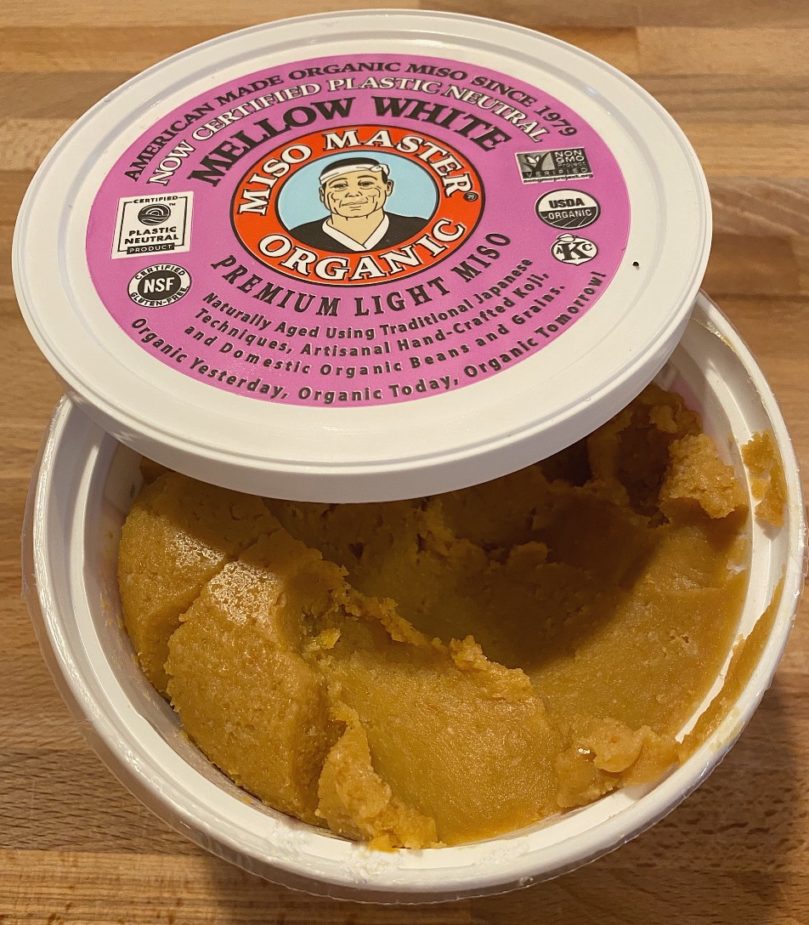 In contrast, the dark miso has a much more distinct, fermented flavor and deep rich color. It is good in stews and heavy braised dishes.
Both are salty and savory and are known to add a lot of umami to a dish because of the amino acid glutamate. I was surprised by how much more flavor it added to this dressing. Without it, it has a distinct soy flavor and ginger flavor but it is a bit harsh. Adding the miso balances it out and almost makes it "smoother".
How To Cook with Miso?
Miso soup is common in Japanese cuisine where it is enjoyed for breakfast. Other than making a savory broth, miso is often added to stews and ramen noodle dishes and marinades. It is a thick paste, almost the consistency of peanut butter but mixes easily into liquids with some stirring or shaking.
Miso can have a salty flavor so you go easy with the salt shaker and taste what you are making along the way. If you are using soy sauce, or other naturally salty ingredients in your recipe, choose reduced-sodium versions and add only what you really need.
What are the Health Benefits of Miso?
Miso is made from soy so has all the health benefits that other soy products have including isoflavones and antioxidants. (1) These nutrients are known to help prevent heart disease and cancer and protect against free radicals that cause our cells to age and break down. (2)
Because miso is fermented with live bacteria, it is known to have powerful probiotic effects. (3) Those probiotic effects disappear once miso is cooked or heated so it should always be added toward the end of cooking or used raw when possible, like in my miso ginger sauce recipe.
Where Can You Buy Miso?
It used to be that you could only find miso paste in small Asian specialty stores (we have a number of great ones in the Strip District in Pittsburgh) but its popularity is increasing which has made it a bit easier to find. Most large grocers now carry it and have it in the refrigerated section of the store, near the tofu. Look for it in a large plastic tub like the picture here.
Keep your miso paste in the refrigerator, tightly covered and it should last a good year. My tub came with a plastic cover inside the tub but if yours didn't just cover the miso with plastic wrap before closing the container up and it will help prevent the paste from darkening.
How Do You Use Miso in Cooking?
Miso is great in a broth and is probably the way most people are familiar with it. A rich miso soup is how most of us think about miso.
But miso also adds a savory note to marinades and dressings.
It can be used in sauces and as a glaze for fish or beef dishes and works well to add flavor to tofu or tempeh.
Here is my Miso Ginger Sauce recipe. I use this as a marinade for flank steak, brush grilled shrimp with it before serving and use it as a dressing for a hearty grain-based salad.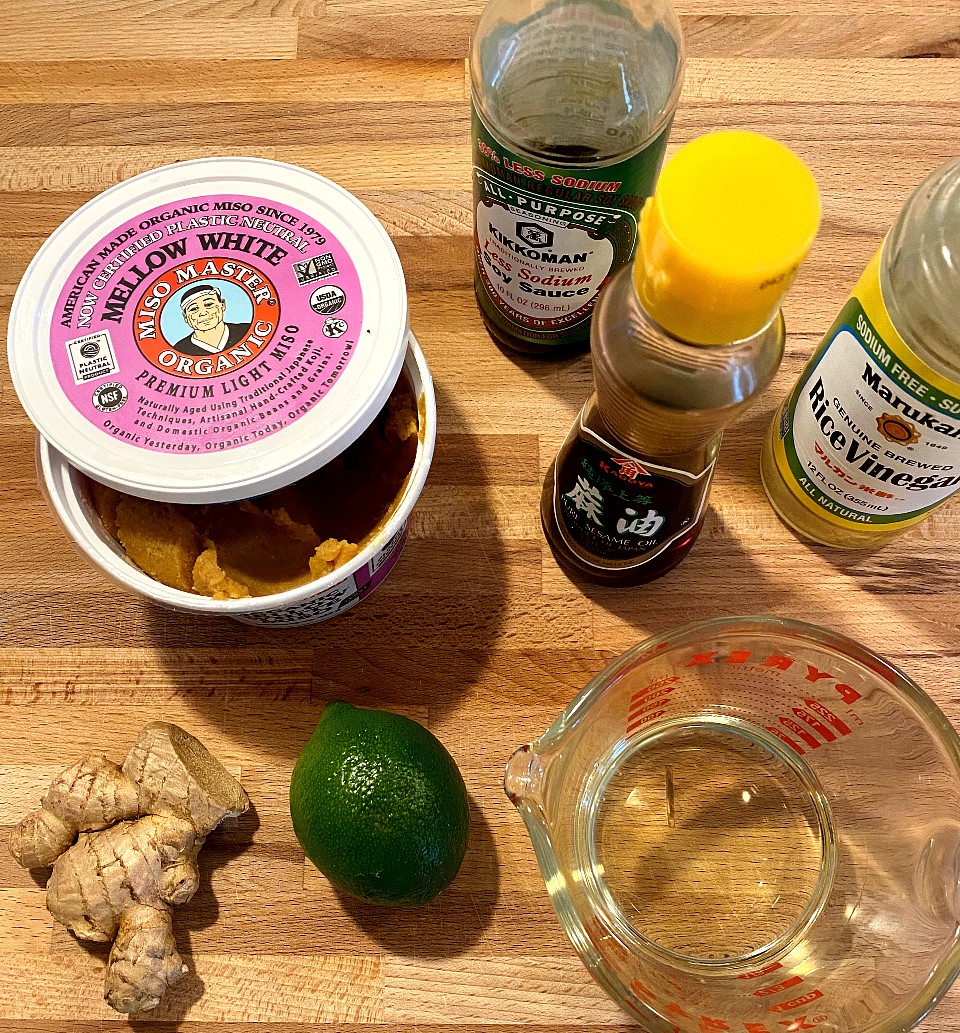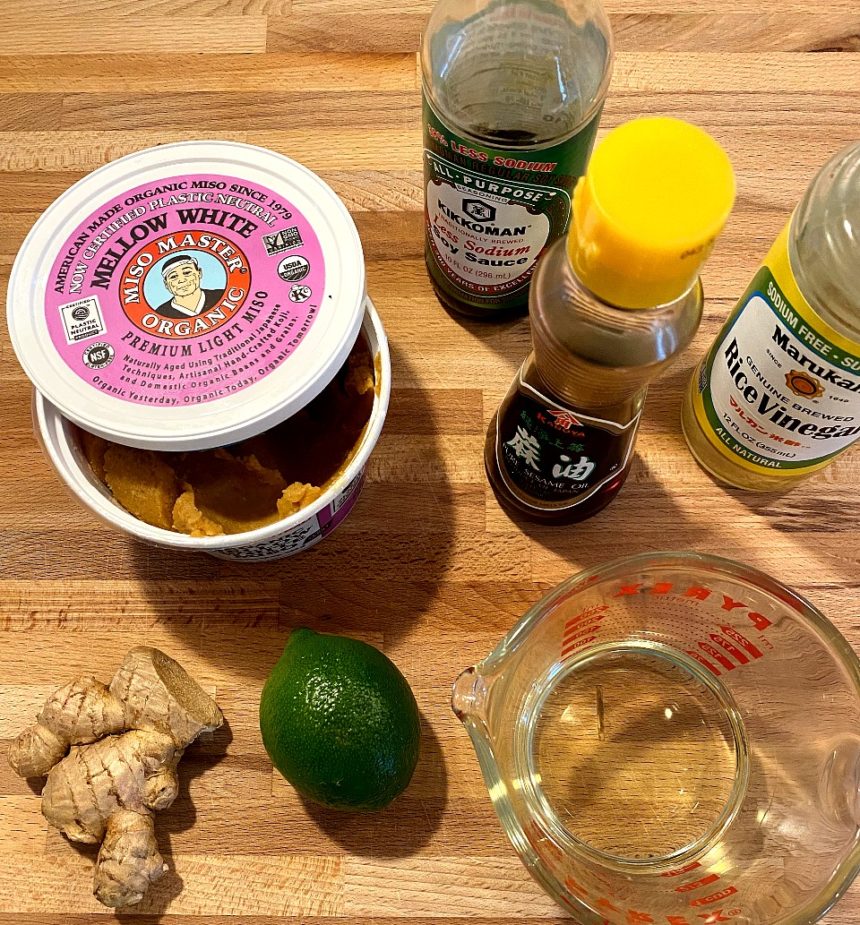 I combined the miso paste with soy sauce, grated ginger, lime zest and fresh lime juice, mild canola oil, sesame oil, and rice vinegar. To make sure the miso was completely mixed in, I mashed it with the soy sauce and ginger to thin it out, and then I put everything in a small mason jar and shook it well.
I love using mason jars for storing dressings and marinades because they are easy to store and mix everything well before serving.
For more delicious recipes and cooking tips follow me on Instagram!
Miso Ginger Sauce
Zesty miso sauce that is perfect for a marinade for steak or a dressing for a hearty grain salad
Ingredients
3

Tbsp

soy sauce

low sodium

2

Tbsp

white or light miso

1/3

cup

canola oil

3

Tbsp

rice vinegar

1

Tbsp

lime juice

1

tsp

lime zest

1

Tbsp

freshly grated ginger

1

tsp

toasted sesame oil
Instructions
In a small bowl mix the miso and soy sauce until the miso is thinned out.

Add oils, vinegar, lime juice, ginger and lime zest. Mix until well combined. Alternately, place all ingredients in a 12 oz. mason jar, cover tightly and shake until well blended