So long lazy, hazy days of summer! On to one of my favorite times of the year – Fall! I love the colors, smells and slight chill in the air. One thing I'll admit that I don't like is our hectic schedules and rushed dinners. So, I'm working on having more quick and simple weeknight dinners this year.
Evenings just seem more rushed in the fall. Maybe it's because it gets dark earlier, but it just seems we are always rushing around and a leisurely dinner just isn't in the plans…at least during the week. That is where quick and simple weeknight dinners come into play. I'm trying to have one or two every week that I can prepare quickly so that we have time to relax after a hectic day.
Last week, we had one of those rushed evenings. We had a meeting to go to after work and I needed something I could throw together quickly so we wouldn't end up with our stomachs growling during the meeting or worse, eating at 10 PM!
Thinking ahead, I grilled an extra chicken breast the previous night, shredded it and placed it in the fridge to use later.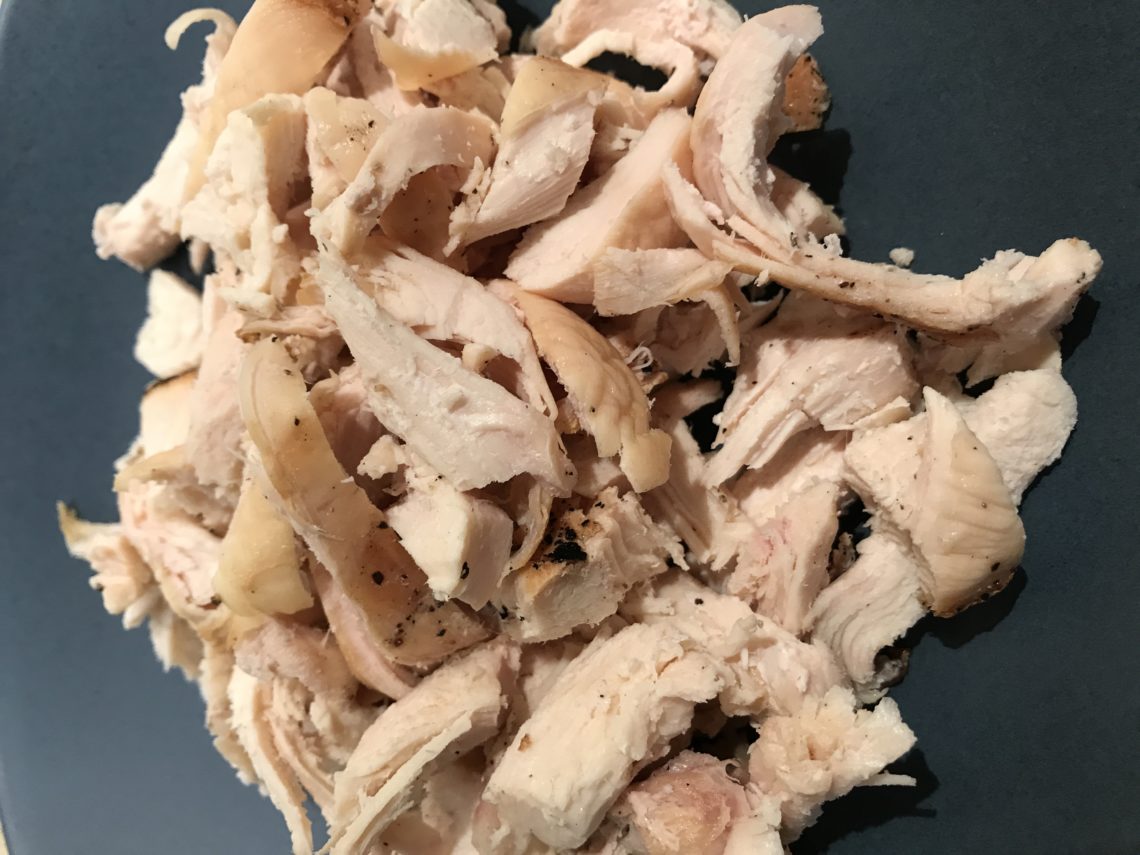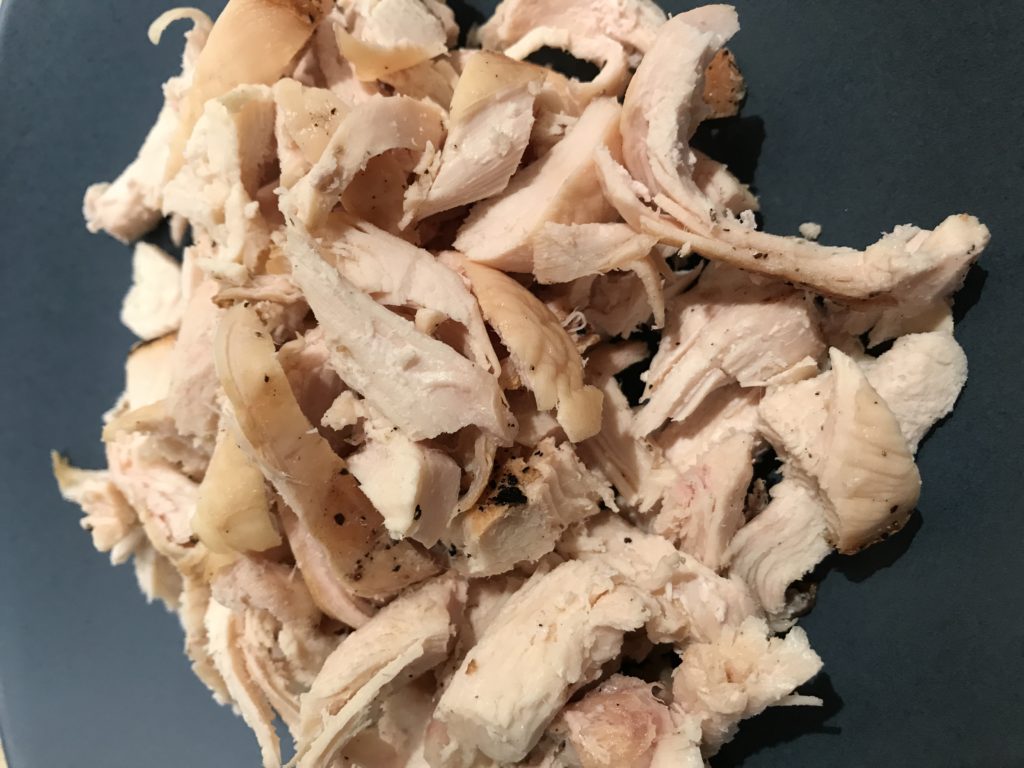 After getting home from work, feeding and walking the dog, all I needed to do was put the chicken and some grape tomatoes in a saute pan and heat them up quickly.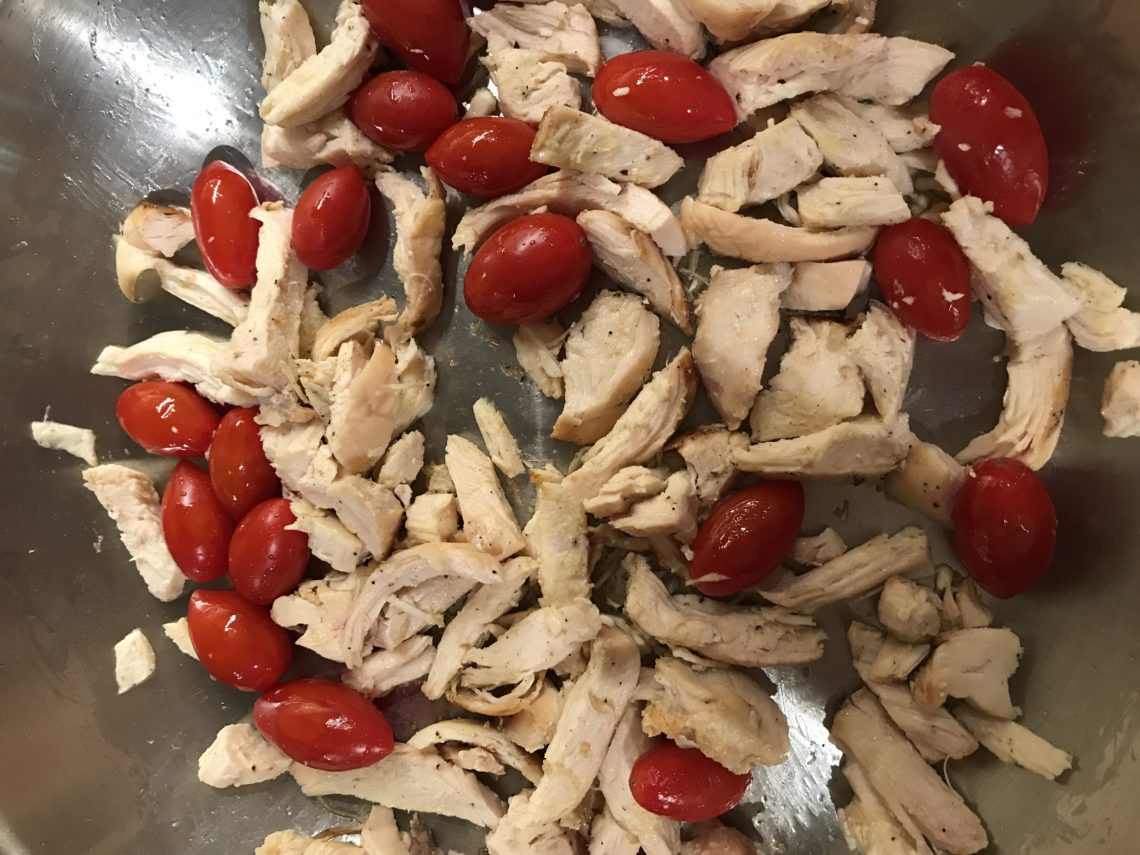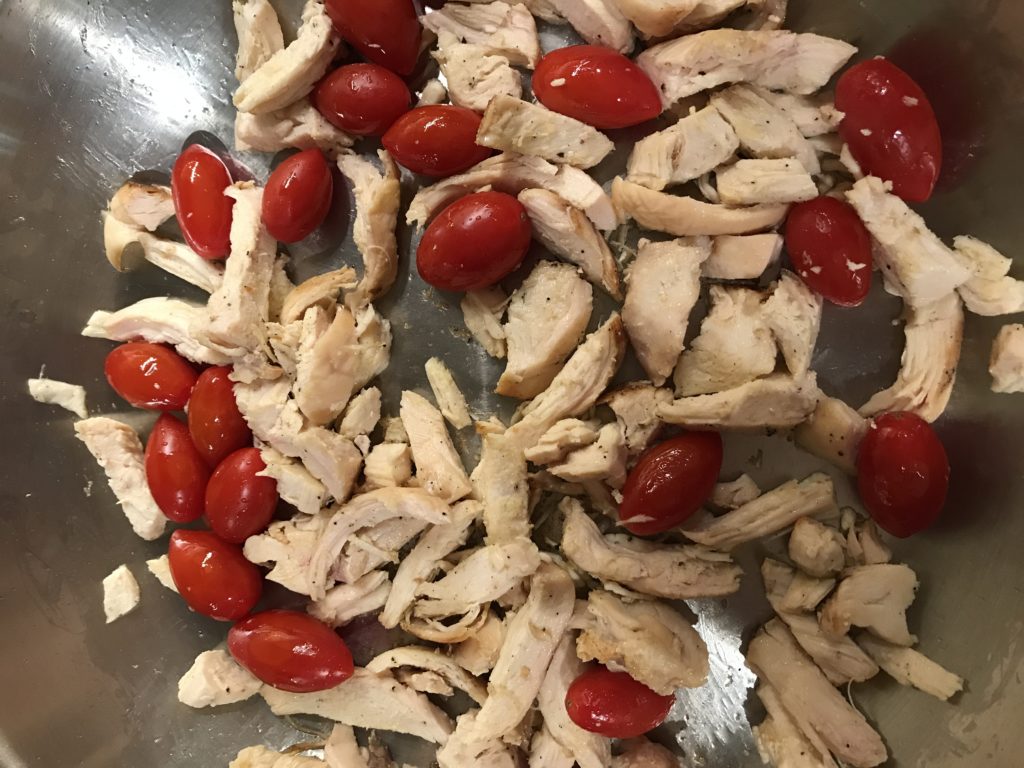 While they were cooking I boiled water and added the pasta – I used angel hair because it only takes 3-4 minutes. Then I tossed the hot pasta with the chicken, tomatoes, and a bit of store-bought pesto and we were ready to roll.
A quick salad on the side, a garnish of fresh basil and a sprinkle of parmesan cheese and dinner was ready! Honestly, this took all of 15 minutes to pull together. Just a little planning ahead and we had a delicious dinner. We were able to relax and catch up with each other and not feel like we had to rush out the door.
As we get back into our fall and winter routines, it is a good time to remember that it is also important to take time to sit down and enjoy a meal together.
September is Family Meals Month. Why set aside a whole month to focus on having family meals? Studies are showing the lifelong benefits that children enjoy from eating meals together as a family. Everything from improved nutrition and better communication skills, to better grades, and fewer risky behaviors. Even if you can't eat together every evening, once or twice a week will make a big difference for everyone.
Having quick and simple weeknight dinners is one way to make it possible. Here are a few other tips to make family meals easier.
Tips for planning simple meals
Prep Ahead: Keep meal prep during the week to a minimum. Plan your menus during the weekend and prep anything you can ahead of time. Organize your refrigerator and pantry so you can grab what you need for that meal quickly.
Keep it Simple: Have one or two things in the freezer that you can pull out in the morning and heat up quickly when you get home. Soups and stews, casseroles or pasta bakes are easy to throw in the oven to heat up while the kids finish their homework or get chores done while waiting for dinner.
Make one Meal: Not everyone is going to like everything but the less you are a short-order cook the more time you will have to enjoy dinner. Have side dishes that you know everyone will like and encourage your everyone to at least try everything.
As our lives get busier it's hard to get everyone together for a meal, but the benefits are worth the extra effort. So this September, make a pledge to eat just one more meal together a week as a family to reap some of these rewards! For more family recipes check out the family meals website.
How often do you eat dinner as a family?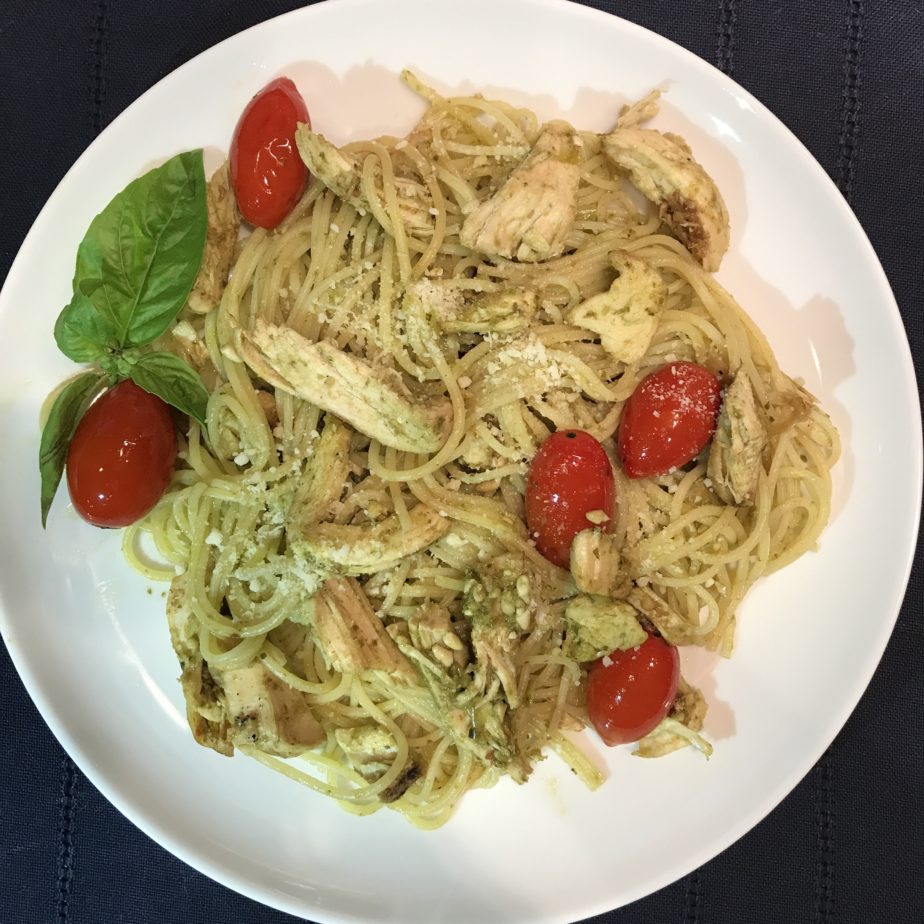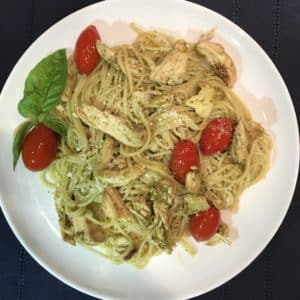 Chicken Pesto Pasta
A 15-minute meal that is perfect for a quick weeknight dinner. The recipe can easily be doubled.
Ingredients
1

tbsp

olive oil

2

chicken breasts, cooked and shredded

(or leftover rotisserie chicken)

15-20

grape tomatoes

1/2

lb

angel hair pasta

3 -4

tbsp

prepared pesto
Instructions
Add olive oil to a large saucepan and heat over medium heat.

Add chicken and tomatoes and stir until tomatoes are just blistered and chicken is hot.

While heating the chicken, heat a large pot of water to a boil. Add a little salt and add the pasta. Cook for 3 – 4 minutes until soft.

With tongs, pull the pasta out of the water and place in the saucepan with the chicken and tomatoes and mix. Add pesto and a little water from the pasta and mix well.

Serve with a little parmesan cheese sprinkled on top.