I love spring! The hint of baby green peaking out on the tree limbs, the splash of yellow, pink, and purple flowers popping up in my garden. But most of all, it's the longer, warmer days that are so welcoming! But with cool evenings I'm often still looking for something warm and cozy at the end of the day. That is where this lemon chicken and white bean soup comes in!
This soup is an adaptation to a classic Lemon Chicken Orzo soup but with a few extra things added. Cannellini beans add a bit of heartiness and fiber and baby spinach brings in color and a boost of antioxidants. This soup is another delicious way to get some of those brain-boosting leafy greens and beans in.
It is light but filling and the burst of lemon makes it feel really fresh. Who says you can't enjoy a hearty soup in warmer weather? It freezes well too so you can keep a meal's worth in the freezer for later. See my notes below on how to do that!
What You Will Need to Make Healthy Lemon Chicken and White Bean Soup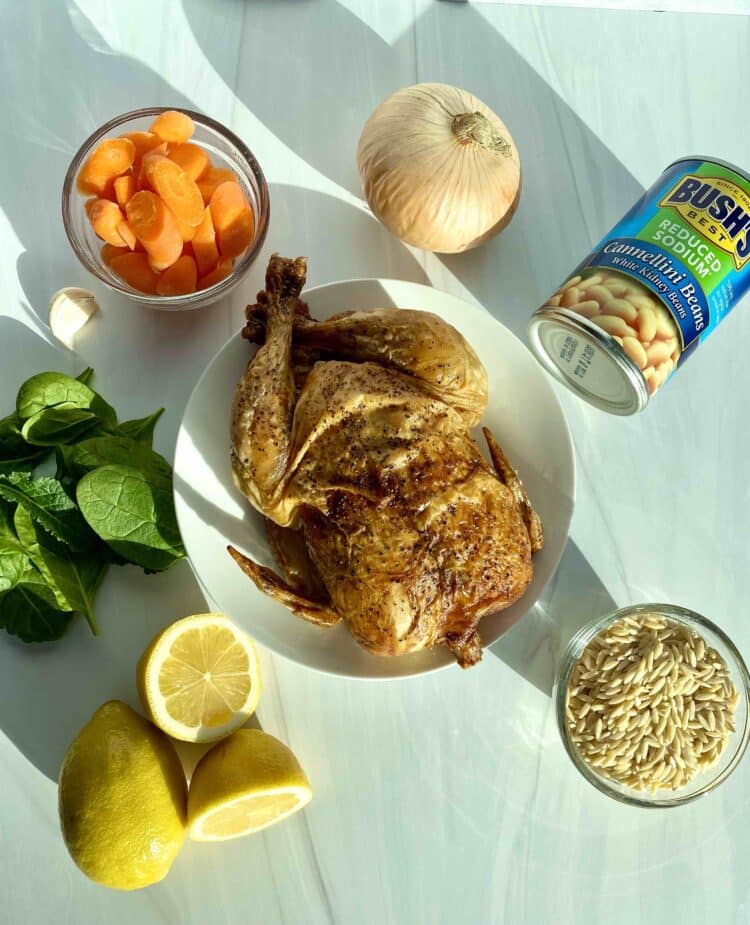 Roast Chicken – to keep this simple, use a rotisserie chicken from the grocery store. It's an easy hack that makes it so that you can pull this soup together quickly – even after work. Of course, you can also roast your own chicken and this soup is a great way to use up extra chicken meat.
Chicken Broth – A reduced-sodium chicken broth is what I typically use. You can adjust the salt as you cook if you need more but it keeps the soup from being overly salty so you can actually taste the other flavors!
Onions and Garlic – Onions add a bit of a savory and sweet flavor to the soup. I used sweet onions in this soup and once sauteed they mellow and add a slightly sweet and savory flavor. The garlic also mellows once cooked but still adds a bit of zip to the soup. Use fresh, whole garlic cloves rather than garlic powder. You can read more about when to use different types of garlic here.
Carrots – In addition to a punch of color carrots add a hint of sweetness and a little crunch to the soup, just don't overcook them. I cut them into thicker oval shapes and then cut them in half to make them easier to eat. Cutting them a bit on the thicker side leaves them with a slight bite and more texture than when they are thin.
Cannellini Beans – I've seen recipes that are similar to this that use chickpeas but personally I prefer the flavor and texture of this Tuscan white bean. (Also known as white kidney beans) I find them to be a bit more mellow and tender which lets the other flavors shine through. But you still get fiber, protein, B vitamins, and potassium from these beans. I use canned beans most of the time. Look for reduced sodium and then drain them and rinse them well to remove even more of the salt.
Orzo – This little oval-shaped pasta cooks quickly and pulls in all that delicious chicken and lemon flavor. If you can find a whole wheat version, it's a good fiber boost, but if not, enjoy the regular in this. If you plan to make this soup ahead and freeze it, hold off on adding the pasta until you reheat it. It cooks quickly and this keeps the pasta from getting overcooked and mushy.
Spinach – I use fresh baby spinach in this and chop it before adding it to the soup so it is easier to eat. Baby spinach is something I always have on hand but you could substitute baby kale or other green in this too. Also, frozen chopped spinach would work as well, I just prefer fresh when I have it!
Lemon – The ingredient that makes this dish shine! I zest the lemon which gives the soup a lot of its flavor. The lemon zest has a little bit of oil in it that adds a lot more flavor than just lemon juice alone. Then the lemon juice tops it off. I reserve a bit of the juice to add a splash just before serving.
How to Make the Soup
Like so many homemade soups, this looks like it should be hard to make, but it really is super easy and you can have it pulled together in 30 minutes. Pick up a rotisserie chicken on your way home and you are on your way to a delicious home-cooked meal!
Start by shredding the rotisserie or roasted chicken. I remove the skin. I know, it's the best part, but it will just add a lot of fat that you don't want in the soup. The flavors have already made their way into the meat so you'll still get all that deliciousness.
Heat the olive oil in a large Dutch oven or saucepan over medium heat. Add the onion, garlic, carrots, and some dry rosemary and cook until the carrots and onion just start to soften. (about 4 – 5 minutes)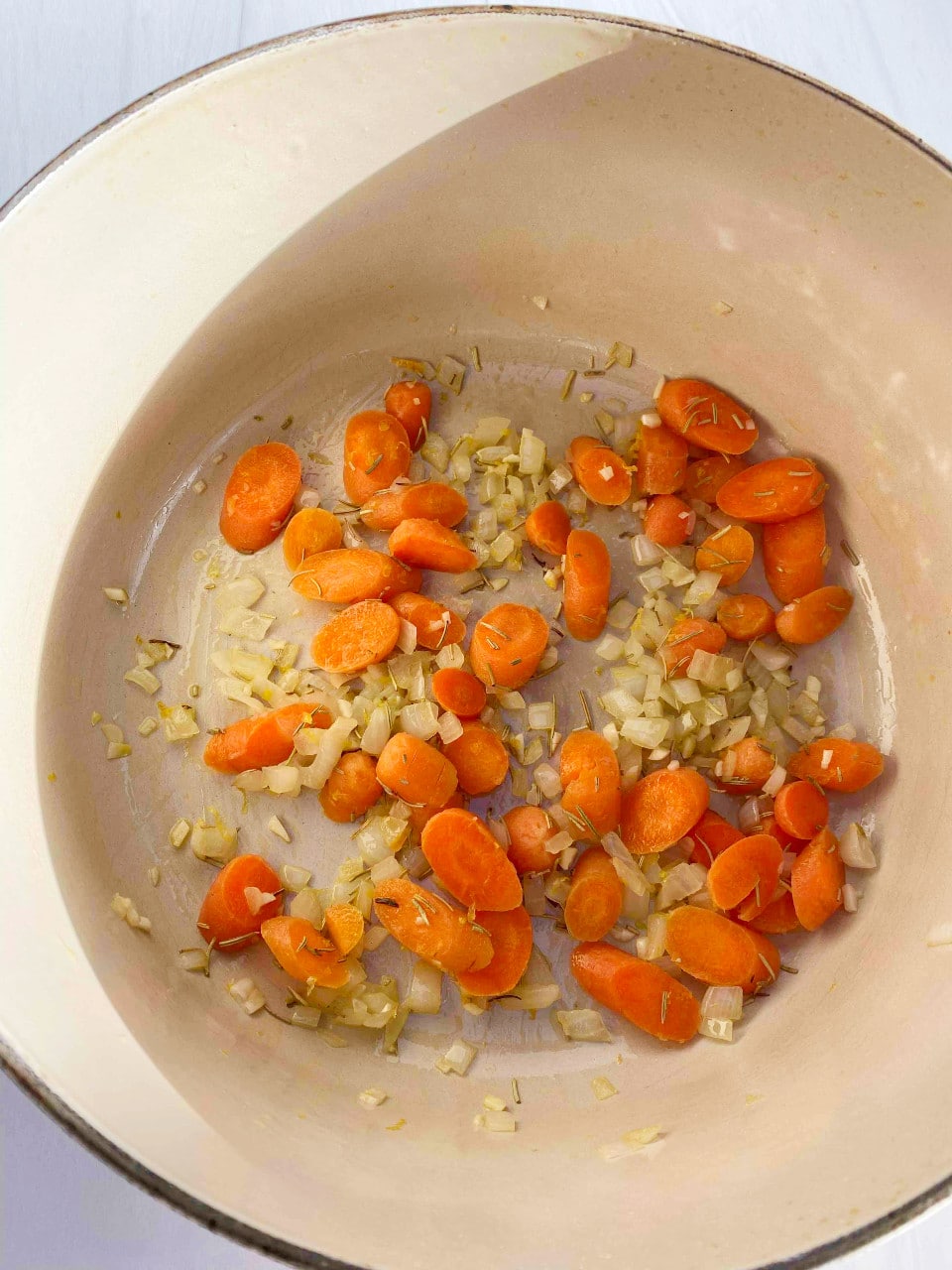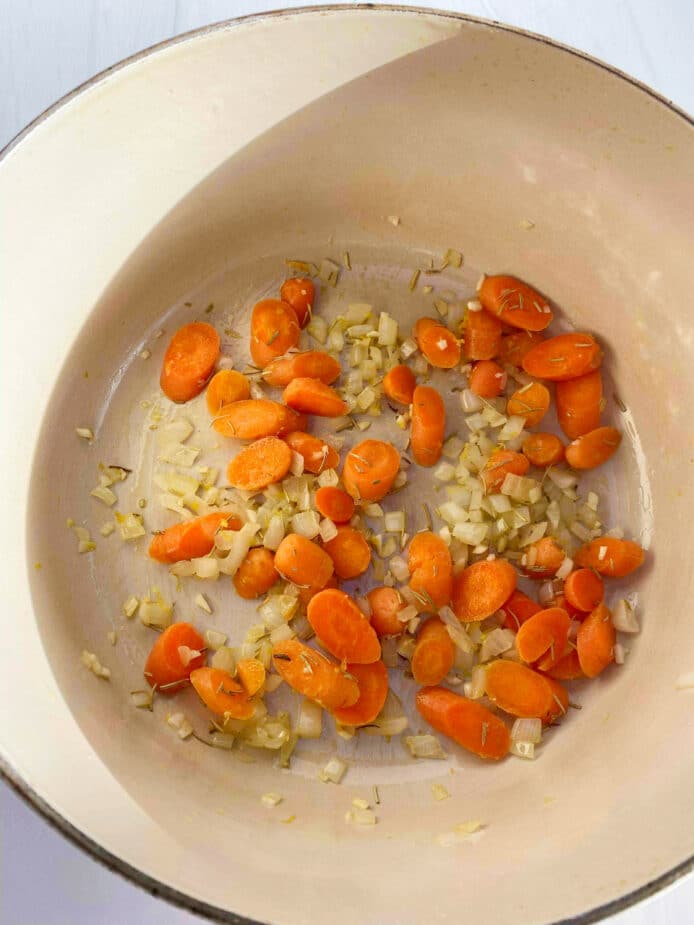 Mix in the shredded chicken, the cannellini beans, and lemon zest and stir to coat them with the oil.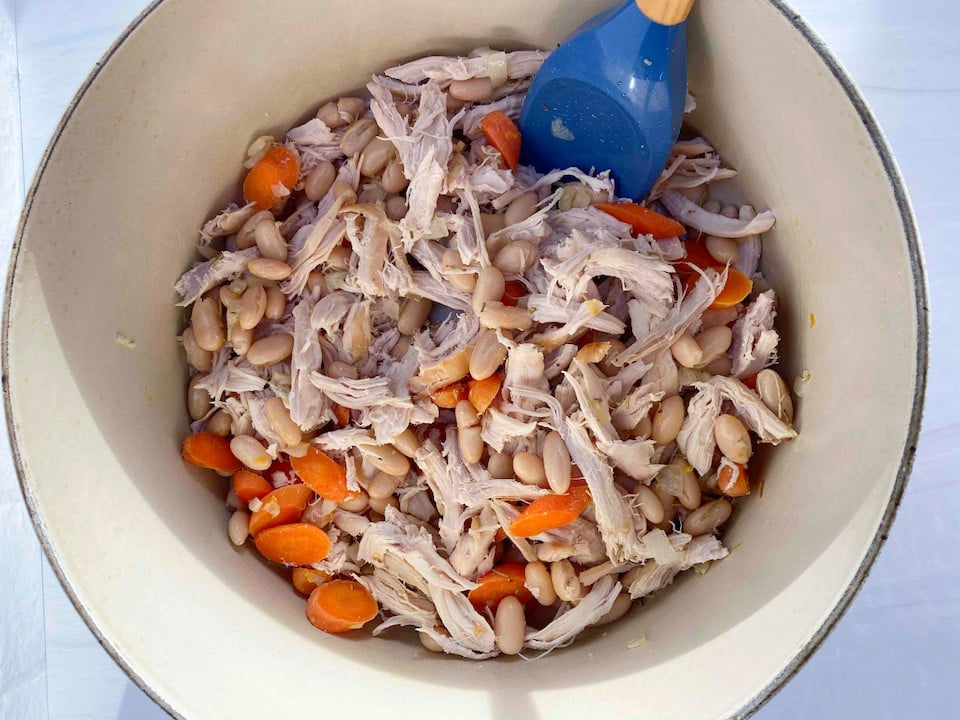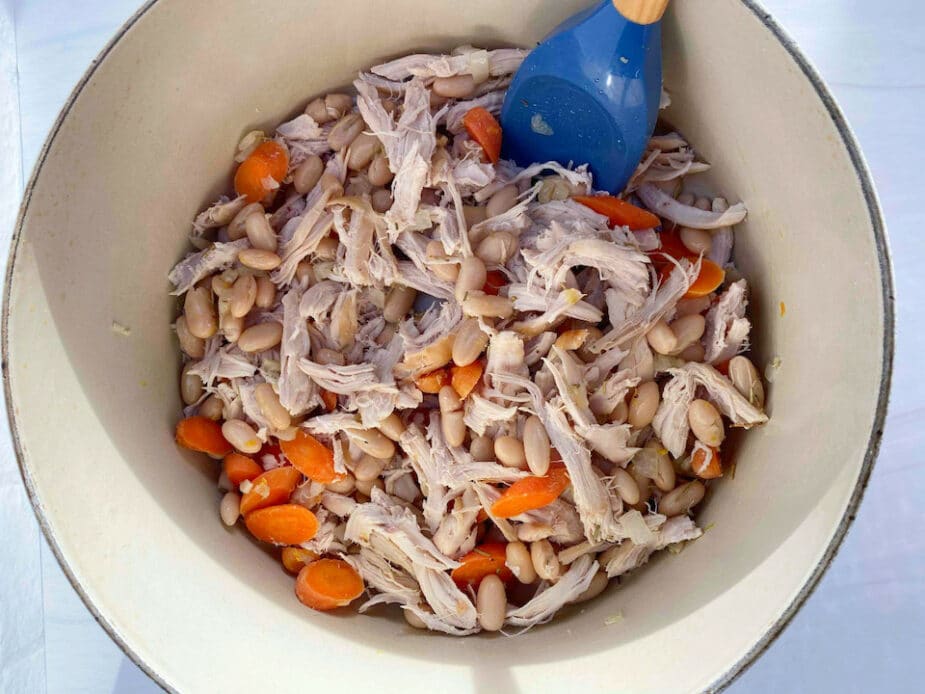 Add the chicken broth and lemon juice, stir, and cook until it just starts to boil Then add the orzo and cook for about 6 minutes.
During the last minute of cooking, stir in the chopped spinach and cook until it wilts and the orzo is done – al dente is perfect.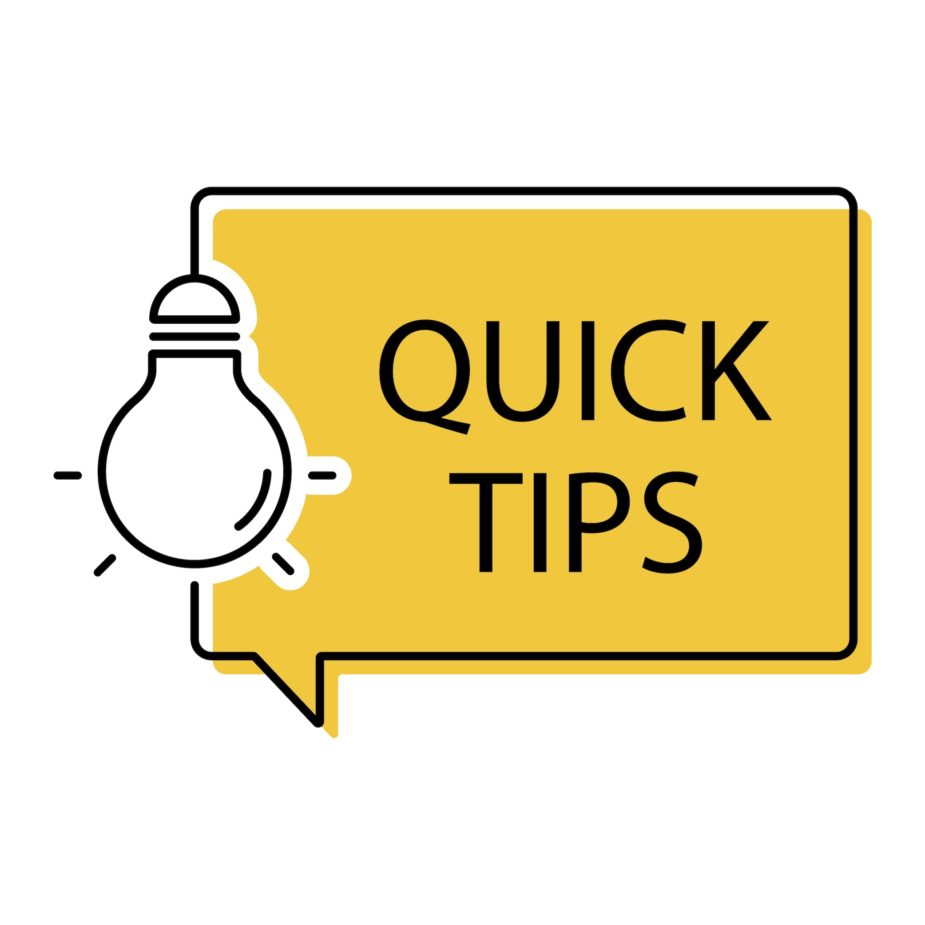 If freezing the soup hold off on adding the orzo until you are reheating it. This will prevent it from soaking up too much liquid and keep it nice and al dente!
Variations
You can substitute great northern beans or garbanzo beans (chickpeas) for the cannellini beans.
Try a mix of baby kale and spinach in place of just spinach if you'd prefer.
Substitute another small pasta in place of the orzo or use rice in place of pasta.
Storage Tips
This soup will keep in the refrigerator for 2 – 3 days. It would be best to cook the orzo separately if you decide to do this and just mix it in before serving.
You can store the soup for up to 3 months in the freezer. Add the orzo when you are reheating it and cook until it is done.
Other Recipes you will love
If you like this soup, try my Italian Sausage and White Bean Soup, or Italian-style Beans and Greens.
Of course, nothing beats a good old-fashioned Chicken Noodle Soup too!
If you try this healthy chicken and white bean soup and love it, please don't forget to leave a 5-star rating below and let me know why you liked it in the comments below!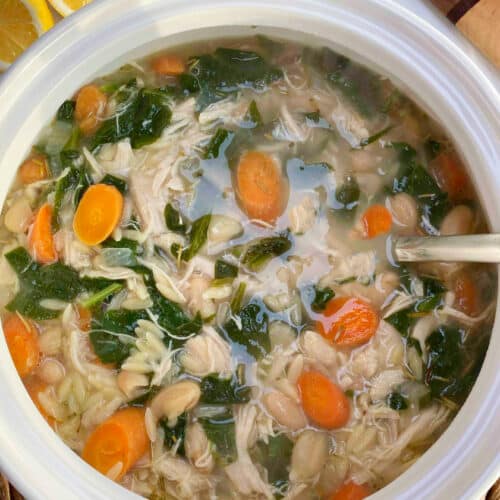 Lemon Chicken and White Bean Soup
This simple take on a Greek Lemon Chicken and Orzo Soup uses rotisserie chicken, white beans, and shredded spinach. It's an easy weeknight dinner that can be pulled together in about 30 minutes.
Ingredients
1

tsp

extra virgin olive oil

½

cup

chopped sweet onion

1

cup

sliced carrots

1

tsp.

dry rosemary

1

minced garlic clove

12

oz

shredded chicken

about 1 small rotisserie chicken

1

tsp.

lemon zest

from 1 lemon

1

15 oz.

can cannellini beans, drained and rinsed

low salt if available

6

cups

low salt chicken broth

3

tbsp

lemon juice

freshly squeezed

1

cup

dry orzo

or other small pasta

4

cups

shredded baby spinach

about 3 oz.

1/2

tsp

kosher salt

1/2

tsp

black pepper
Instructions
In a large stock pot or Dutch oven, heat olive oil over medium heat. When hot, add the chopped onion, carrots, rosemary, and garlic and saute for about 4 minutes until the onion and carrots are tender and translucent.

Add the shredded chicken, beans, and lemon zest and stir to combine all the ingredients well.

Add the chicken broth and lemon juice and heat it until it just starts to boil. Then add the orzo and cook for about 6 minutes.

Stir in the shredded spinach and cook for 1 minute, just until wilted. The orzo should be al dente. Stir in some salt and pepper and a splash of lemon juice just before serving.

Serve with a whole grain roll and salad on the side.
Notes
You can also use a mix of baby spinach and kale or other greens in place of just spinach and replace the cannellini beans with chickpeas if desired.
If freezing the soup for later, hold off on adding the orzo until you are ready to eat it. Add it while reheating the soup and then enjoy. This will prevent it from soaking up all the liquid and becoming mushy.
Nutrition
Calories:
300
kcal
Carbohydrates:
29
g
Protein:
33
g
Fat:
7
g
Saturated Fat:
1.5
g
Polyunsaturated Fat:
1
g
Monounsaturated Fat:
3
g
Cholesterol:
95
mg
Sodium:
1020
mg
Potassium:
620
mg
Fiber:
6
g
Sugar:
5
g
Vitamin C:
20
mg
Calcium:
150
mg
Iron:
3
mg